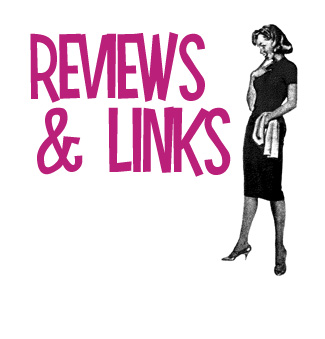 Reviews
"Alan Graham and Bonnie Burton did a wonderful job finding some very funny, thought-provoking material from the enormous slush pile of blogs. I don't know how they did it, but here it is, in one easy-to-read book."
- The Mad Professor
"Wow, this Best of the Blogs book is pretty good! In fact, I'll go out of a limb and say that of all the books I have reviewed here on Defective Yeti, it's the one I am the most in." - Defective Yeti
"I don't even know what a blog is, but with that catchy title, I want to read that book!" - Ruth Ann Burton, Bonnie's mom
Links
Official Best of Blogs site
FAQ, blogs from both Alan and I, more reasons to buy this book, news, updates and misc. info.

Apress - Info from the publisher of Best of Blogs

All Consuming - Read what other bloggers have to say about the book!

Virtual Bookcase - "Lesser common styles involved taking you someplace where you thought you knew what goes on . . . but providing an insider's view of the reality instead . . . without exaggeration. The two best examples were of a public defender in California and a freelance reporter interviewing ordinary Iraqis during and immediately after the recent ouster of Saddam Hussein. I found the Iraq material to be riveting, and plan to follow this blog in the future."
---
Back to Best of Blogs