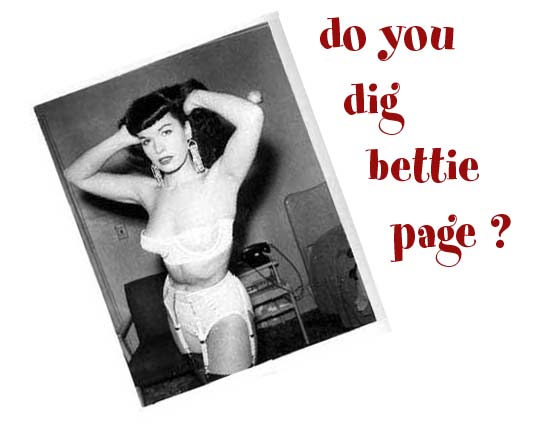 Have you always thought you looked like Bettie Page?
Do you have tips on how to be like her?
Or perhaps you have an unusual story to tell about your Bettie appreciation?
Submit your tale and you might see it up in this section. I'm looking for Bettie Page fashion, style and hair how-to articles, essays about your Bettie Page tattoos and photos of girls who think they look a lot like the Queen of Pin-Up.
Also feel free to send me your Bettie Page fan art, comics, illustrations, poems, haikus, puppets, plays, etc.


Back