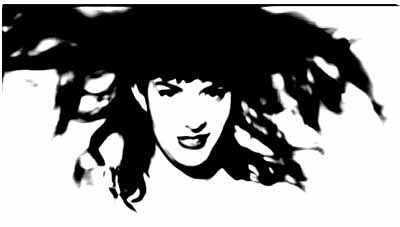 2002 Bonnie Blog Archive
April - book publishing woes, fast food nation, Hawaii, collecting junk, Don Knotts, doggy stuff, book reviews, Trading Spaces obsession, zine addict, car, Sandman comics, mail art
May - hipster cartoons, 7-Up cake, Wonder Woman, Monopoly Piece Quiz, Buffy, Which Muppet are you?, adult underoos, earthquake, Which Cartoon Character Are You? Quiz, Which Pixies Song Are You?, plant addiction, dogs in costumes, decos, Which High School Stereotype Are You? Quiz, punk rock Bonnie
June - scorpion attack, Guerilla Gardening, Grrl Radio R.I.P., Buy Grrl Schwag, procrastination, Johnny Depp Quiz, Hollywood Star Lanes bowling alley, What's Your Mental Age?, Mark Frauenfelder, junk food junkie, What Candy Are You?, Hurray for Bloggers
July - Moving Day/Week/Month, Bonnie Goes to the Store picture, letterboxing, back to college, 30th birthday, Thai Tea Recipe, MASH game, airplanes make me cranky
August - Britophile - Changing Rooms, Which Sleater-Kinney Girl Are You?, parent pleasing, Which Peanuts Character Are You?, Looking for pal Jennifer Mills, I'm in Entertainment Weekly, June Speaker, my Kooky Caricature, Mad for Mint and Brimming with Basil
September - Too Weirded Out to Party, I should have studied Latin, The Bonnie Sitcom, Sopranos, Ian's Wedding, I'm in BUST magazine, Which Horror Movie Psycho Are You?
October - Cough, a lamp has no feelings, car wreck, Ciao Bella, scary rabbit paintings, Loch Lomond Highland Games, carnivorous plants, Which Rocky Horror Character Are You?
November - Circus of the stars, Animal Crossing game, Law & Order: Dead On the Money game, Spirituality and Science, open letter to record execs from Rolling Stone magazine, nightmares suck, Teen Angst Shirts, El Nino, my article in Organic Gardening magazine, Teresa and Michael's wedding, Venus Flytraps, Which lesser-known Simpsons character are you?
December - Made it through the holidays, Ready for Christmas, Must study for finals, kitty taxidermy, can't fall to sleep, that was then - this is now.
---
Return to current blog