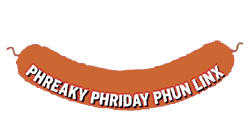 Oct. 2, 1998





The Cult Controversy
How well do you know your cults? The Washington Post has compiled an extensive archive of articles, photos and miscellaneous information about cult activity from the '50s through the '90s. Read about the debate between free will versus mind control, and hear what a psychiatrist has to say about cults and brainwashing practices. Whether you're researching groups like Children of God, or simply want to know more about Charles Manson, this site is a must.

Rose McGowan Tribute site
You might remember Rose from her garage-door-opener death scene in Scream or as the wild-child temptress in Doom Generation. Rose McGowan is one of those upcoming actresses that could be the next big thing. She had an unusual childhood growing up in a cult commune in Italy and living on her own since she was 15. She's said in interviews that she enjoys shocking people, so it's no surprise she used to dateMarilyn Manson.

The Physics of . . .
Do you know the science behind breakdancing? Do you understand the laws of physics when it comes to explaining hockey? Perhaps you should allow Mr. Tom Robinson's physics class at Kentridge Senior High School in Kent, Wash., to teach you a few things. Search the index to see physics projects on everything from aviation to water guns.


Tired of taking your dog out for a walk so he can relieve himself on the sidewalk? Now you can forego scooping up the you-know-what in plastic baggies thanks to this new invention - the doggie diaper! The diaper comes in three styles for solid and liquid waste. Now if only they could change themselves.

Elmo's World
There's something very peculiar about any creature that giggles this much. It's just not natural. On this site there's a special Java application that lets you poke Elmo all you want to make him laugh uncontrollably. When you're not jabbing Elmo in the stomach, he'll sit down and read a book.

History of Video Games
Remember when we all thought it couldn't get any better than Pong or Pac-Man? Take a trip down arcade-memory lane with this fun tribute to the history of video games. See how the groundwork for video games began in the '50s and then later flourished into the Atari age.

The Mascot Spot
Sometimes the best part of watching a team sport is seeing the mascot make a complete fool of himself on the field. The Mascot Spot is for anyone who thinks the mascot is just important as the team. Look at photos of mascots from high schools, universities, and minor and major leagues all over the United States. So far, the weirdest one has to be Clash Scorpion from the San Jose Clash soccer team.