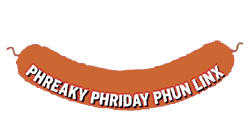 Dec. 11, 1998

Nature's Turkeys
Mix a bunch of disgruntled, gene-spliced turkeys with a Logan's Run type scenario and you have e-sheep's unusual tale of a holiday dinner gone very, very wrong. You might consider veganism after this colorful tale of bizarre genetics.
Fubar Furby
So the hype about this lovable, interactive toy might be pushing a few folks to the brink of madness. This site not only hates Furbys, but wants to show you how to destroy them. You need Shockwave to see this site, but it's worth it just to hear them scream.
Visions from the Underworld
Take a journey into the underground tunnels of Australia without having to hold your nose. Some of these tunnels are actually quite stunning to behold. These abandoned drains almost seem like they're from another world. See for yourself.
Terraserver
Pretend you're a double agent secretly scanning top-secret satellite images. Actually, this site is great for snooping around other countries courtesy of Microsoft's Terraserver. See your neighborhood from space!
TV Ultra
Forget relying on traditional TV guides to find the good stuff to watch. Instead, place your trust in TV Ultra to find programming on everything from ancient drugs to strongmen competitions. You can even ask to have the site's suggestions emailed to you! Now that's progress!
1164 Morning Glory Circle
If you're a Bewitched fan, you'll love this tribute site dedicated to TV's favorite witch - Samantha. The site leans toward stalker status with all the extensive information featured, including floor plans of the house, blooper information, commercial images, studio set drawings and so much more.
Muffler Men
They're tall, dark and made of plaster. They're the muffler men. Roadside America reveals the origins, physical characteristics and "murky machinations" of these advertising icons found across the United States.