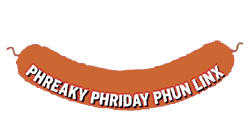 Jan. 1, 1999
Buy Nuclear
Why bother buying a mobile home or even a modern loft when you could live in an old nuclear power plant? No joke. If you've got enough dough, there's a nuclear power plant with your name on it. Browse through all the available plants to see which one is right for you!
The Steve McQueen Tribute site
Steve McQueen is the king of cool. Along the same lines as James Dean, Steve McQueen was a talented actor who played loners and changed the face of men's fashion. This tribute site has lots of classic photos of Steve, as well as articles, a filmography and related links.
WCW Wrestling
If you like to see grown men in stretchy costumes wrestle in a ring, then visit the WCW. Here fans will find the latest news, scores, wrestler profiles and more. Check out the calendar to see when a live WCW event will be coming to your area.
Tacky Postcard Archive
Now you don't have to wait until your pals go on vacation to admire bizarre postcards. On the Tacky Postcard Archive, there are weird cards of people and places, including a couple disco dancing, a lost Santa on the subway and a performance artist posing on a cage.
Rum Ring Diary
The Rum Diary was the first book penned by the legendary Hunter S. Thompson when he was only 22 years-old. It was supposed to "do for San Juan what Ernest Hemingway's The Sun Also Rises did for Paris." This site has exclusive text, pictures and archival material related to Hunter S. Thompson's long-lost novel, The Rum Diary. Much of the material on this site was provided by the author and has never before been published.
AirGuitar
Don't waste valuable jamming time by trying to learn how to play a real guitar. Instead, why not master the air guitar? This site shows you the basics of air guitar performance. There's also a handy illustration showing you all the parts of a Philson Stratoblaster Air Guitar.
Josh's Tim Burton fan site
Tim Burton puts most directors to shame. He's got some unusual movies under his belt, including Edward Scissorhands, Pee-Wee's Big Adventure, Beetlejuice, Ed Wood, Batman and The Nightmare Before Christmas. He also is a painter and author. Find out more about this eccentric genius, and his girlfriend Lisa Marie, on this fan site.
TV Party
If you grew up watching TV, you'll probably recognize quite a few of these cartoons and kids shows on TV Party. Browse through the Lost Kids Shows section to see if you can spot your favorites like Winky-Dink and Zoom. There's plenty of information on other shows from the past as well, including '70s variety shows and comedies. Long live the past!