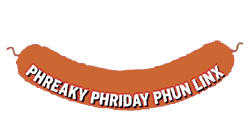 Feb. 19, 1999
All Cam
If you're the type of person who likes to stare at people while they work, eat and sleep, you'll think All Cam is a gift from the Web gods. This site is a comprehensive directory of live cams based on categories such as theme parks, night clubs, pets, people watching, home, office, resorts, sports, traffic and more. Think of it as the ultimate portal for spying on strangers from the safety of your computer.
YesterdayLand
Nothing beats getting up early on a Saturday morning, grabbing your favorite cereal and watching cartoons for hours on end. If you feel nostalgic for cartoons from the '50s, '60s, '70s and '80s, then you should feel right at home on YesterdayLand. This site pays special tribute to cartoons and children's shows like Sabrina and the Groovy Ghoulies or H.R. Pufnstuf.
FunTrivia.com
Next time you don't have anything interesting to say at a party, try sharing some interesting facts you learn on FunTrivia.com to break the ice. Did you know that there is a hotel in Jukkasjaerui, Sweden, that is built entirely out of ice, but melts in May? Or that pigs can get sunburn? Look up trivia about animals, food, famous people, movies, technology and more.
Index of Famous Monkeys
Everyone remembers Old Yeller or Morris the Cat, but what about all those famous monkeys in movies and TV shows? This site honors monkeys that have contributed to worlds of technology and entertainment. Some of the more well-known monkeys include Chim Chim from Speed Racer, Curious George, Grape Ape and Sam the Rhesus monkey, who was sent into space under the Little Joe program in 1959.
Girl Skateboards
Don't surf asphalt with a dull skateboard. Take a gander at some of the interesting designs on the Girl Skateboards site. Some of these skateboards could pass for pop art. Possibly more impressive than the skateboards are the people who use them. See photos of impressive boarders such as Rudy Johnson, Colin McKay and Tim Gavin. Be sure to check out the video clip archive for movies of kids skating down stairs and over cars.
Television Passings
Not all actors are given a proper tribute when they die. On Television Passings, you'll see thoughtful obituaries for many TV personalities and actors that have fallen into obscurity. Broken down by month, see who has recently gone into that big studio in the sky.
Does Your Name Add Up to 666?
You might be the Beast and not even realize it! See if your name adds up to the number 666. Or better yet, find out if your family or friends could bear the mark of the devil through their name.
ER Watch
Fancy yourself as an amateur med student, or are you simply curious about what happens in a hospital emergency room? With ER Watch, you can look up actual emergency cases dealing with everything from antifreeze poisonings to wheelchair accidents. Ouch!