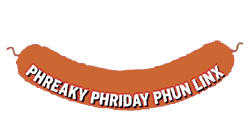 March 12, 1999
Hamster Blast
If you've heard of the Hamster Dance site, now's your chance to rid yourself of the happy rodents with Hamster Blast. Simply put, you blow up the dancing varmints in mid-song.
Mark Ryden
Mark Ryden's art mixes images of sad, large-headed children with pop culture themes. Think of him as the Walter Keane for the '90s. His portraits of Leonardo DiCaprio and Christina Ricci are truly eerie.
Meltdown at Three Mile Island
In the early morning hours of March 28, 1979, a pressure valve malfunction at Three Mile Island nuclear power plant near Harrisburg, Penn. created the worst nuclear accident in American history. This PBS site takes a closer look at the meltdown to see what really happened. Read a transcript from the documentary about the incident, or learn how a nuclear reactor works. The site also has biographies of key people involved in the incident.
Here and Now - Real Life
Think of Here and Now as an online version of the reality-based MTV show, The Real World. Watch roommates Erik, Joe, Lisa, Mandy, Mel and Sue as they videotape for the Web their attempt to live together.
British Invasion
The Beatles weren't the only British band to invade the States. To read all about the Kinks, Rolling Stones, Animals, Yardbirds, Hollies and other bands of the day, check out this extensive tribute to the British music invasion from Encyclopedia Britannica. The site also has plenty of great photos and information on '60s fashion.
When Nixon Met Elvis
Thanks to the National Archives and Records Administration, you can go behind the scenes of the famous meeting between former President Richard Nixon and Elvis Presley. See the archive of 28 photos including the memorable image of the two American icons shaking hands, and read a letter Elvis wrote to Nixon.
All Work and No Play
Sometimes randomly clicking on text can be soothing. Inspired by The Shining, this site might just drive you crazy. Click at your own risk.
Behind the Stonewall
All Civil War buffs should visit Behind the Stonewall for amazing 360-degree panoramic images from Gettysburg. Complete with a clickable map, the site features virtual tours of such sites as Oak Hill, Gen. Meade's headquarters, the Valley of Death, Devil's Den, Cemetery Hill and many more.