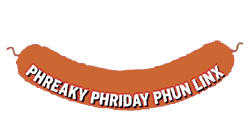 March 19, 1999
Slipup.com
Everyone makes mistakes - even national news sources such as the Associated Press, the New York Times and Newsweek. On Slipuo.com, you'll find links to corrections and retractions that major newspapers and magazines have published.
Dogsled.com
Don't miss watching the Iditarod simply because you'd rather not hang out in the snow. Now you can see all the mushing, with video and images from Dogsled.com. The site has articles, photos, videos, sounds and a chat room.
Internet Cafes Guide
Searching for the perfect cup of coffee and a place to waste time online? With the Internet Cafes Guide, you can search for the hippest cyberjoint to be seen. The database includes a listing of over 2,400 cafes in 111 countries, so you'll be sure to find one near you. Before you know it, you'll be sipping on a Cafe Latte while reading Dawson's Creek fan fiction.
C-Spam
Truly a waste of Web space, C-Spam combines the two most annoying aspects of the Net for your amusement. Imagine yourself gazing at an endless loop of email advertisements accompanied by MIDI music. If this doesn't drive you nutty, nothing will.
Deep Cold Home
With the upcoming frenzy behind the Star Wars prequel movie, some of us still wonder whatever happened to the real Star Wars space race between the U.S. and the Soviets? On Deep Cold Home you can discover what those ultra-expensive and high-tech spacecrafts would look like had they been built. The site has computer renderings of the spacecrafts that never left the drawing board at NASA, such as the Dyna Solar and the Blue Gemini.
The Kristy McNichol Page
You remember Kristy McNichol, don't you? As a young actress from the '80s, she was in a slew of movies, mostly made for TV, where she played the often misunderstood or simply angst-ridden teen. Does Little Darlings ring a bell? Perhaps you saw her in Blinded by the Light? If you need to be updated on Kristy's stardom, go to this fan site for trivia, photos, articles and more.
Digital Waterguns
Not all water guns are created alike. You have your Super Soakers, hand guns, and of course, space guns. The Digital Waterguns site has images from someone who has collected over 800 unique water weapons. You can even download watergun icons if you're truly obsessed.
It Seems Like Yesterday
All online baby boomers should check out this site dedicated to their era. It seems a bit gruesome to have a mushroom cloud as the first image, but then again, they grew up with bomb shelter panic attacks. This magazine republishes essays and articles from the late 1950s on everything from science to fashion. Brush up on your Atomic Age culture.