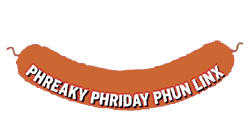 May 21, 1999
MTV Cool Crap
How much would you spend to have the boy group 98 Degrees serenade you? Or would you rather have Britney Spears' sneakers? On MTV's Cool Crap, you can load up on collector's items like autographed posters, bikes, snowboards and more! Get the Road Rules RV or Rob Zombie's devil suit! If you have a few thousand dollars to spare, this is the place to get the goods. Plus, a portion of the proceeds go to charity.
The Nose Pages
While some people have foot fetishes, others like the nose. No kidding. This site has images of all kinds of noses, both human and animal. Plus, there's a video of a nose. Um, yeah.
Women of the West Museum
The Wild West wasn't just filled with cowboys. Some women tamed the prairie too. On the Women of the West Museum, you can take a tour of a sod house, or read about the woman of the week. Learn how women influenced the way the West was won.
McDonald's Trip Planner
No family vacation or college road trip can be complete without a constant intake of Big Macs. With the McDonald's Trip Planner, you can map out an entire road route based on where the McDonald's are located. You might be a few pounds heavier when you get to your dream destination, but at least you won't be hungry!
Robot Store
Forget getting a fluffy, cute puppy for the kids. They just make a lot of noise and a big mess. Plus, you have to train them not to go on your favorite chair, and not to attack the mailman. Why not get a robot instead? They're cute in their own little, metallic way. Plus they never bite or chase the cat. Unless you program them to, of course. At the Robot Store you should be able to find the robot right for you. And maybe he'll do the dishes once in a while too.
Banana Museum
Bananas aren't just for putting on cereal. You'd be surprised how many people go bananas over, well . . . bananas. On this site, you'll find banana news, facts and links.
Liquid Nitrogen Ice Cream
Yummy, yummy nitrogen in my tummy. It's not the traditional way to make ice cream, but hey, it works. Think of this as the way geeks like to make a delicious dessert.