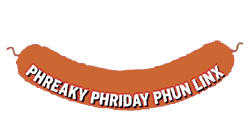 July 16, 1999
Central Park
Ever want to take a stroll through New York's Central Park at 3 a.m. without getting mugged? On the Central Park site, you can do just that with a nice, safe virtual tour. The site also has information on which flowers are in bloom, which festivals are scheduled, and how to sign up for a walking tour. Be sure to read about the history of this beloved city park as well.
VH-1 Behind the Music
What happens when you mix rock stars with alcohol and egos - a great VH-1 Behind the Music moment. Truly one of the most addicting shows on TV, Behind the Music digs deep to see what dirt they can find on your favorite fallen rock stars like Red Hot Chili Peppers, Poison, Quiet Riot, Heart, Rick Springfield and others. They interview the musicians, the roadies, the groupies, the wives and anyone else with a good tale to tell. This site archives the stories and lets viewers know which bands will be raked over the coals next.
The Puppy Cam
If you like watching puppies chew on other people's slippers then this is the spot for you. As opposed to the usual puppy pet cams you might see online, this is a network of cams from various animal shelters across the country. The cams show puppies you can actually adopt in your area. Aw, they're so cute.
Jonni Nitro
James Bond, move over for Jonni Nitro. This secret agent uses explosive lipstick and clever maneuvers to outsmart those out to kill her. Watch these comic-book inspired mini-movies and see why Jonni's not your typical operative.
The Electric Guitar Museum
Every piece of magnificent art needs to be displayed in a museum - and electric guitars are no exception. In the Electric Guitar Museum, you can appreciate the beauty and splendor of the D'Aquisto Advance Archtop and the ornate Dobro Guitar. The site also explains how guitars work and how their designs affect the sounds they make.
Jar Jar Must Die
The new Star Wars movie might have been a big hit, but some of the characters aren't gathering too many fans. One in particular is a long-tongued freak who speaks mostly gibberish. His name is Jar Jar, and these people hate him. Read why this character is so loathed by many die-hard Star Wars fans, and see what they are doing about it.
Scout McCloud's Online Comics
Known in some circles as the expert at dissecting comics to explain what they mean, Scott McCloud has his own site with comics he's created to express his obssessions with such things as chess and a weird fella named Carl.