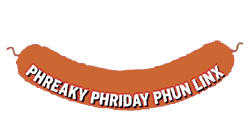 Aug. 6, 1999
Evelyn Roth
Evelyn Roth is an artist way ahead of her time. She not only stretches the boundaries of art, she sometimes inflates them. Go to the new works section of her gallery area and you 'll see inflatable animals that she uses in her pieces, as well as a slide show of her innovative clothing designs. This artist has done way too much to try to mention in a tiny blurb, so read her bio to learn how she explored expression in dance, sculpture and eventually multimedia.
A Guide to Medieval and Renaissance Instruments
Ever play the bladder pipe? Perhaps you'd like to learn how to master the zink? Funny as it sounds, those are actual musical instruments. You might not see them being played on MTV, but if you go to a local renaissance fair you could very well see a concert with those instruments. Take a look at some rather unusual instruments on this site. You might be surprised to see what a hurdy-gurdy looks like.
Kodak Psychedelia
Do you want your ordinary photos to look like someone took them to a time trip through the Sixties? The Kodak Psychedelia site jazzes up your plain shots of Mom and Dad with its special online filter. Before you know it, you'll be adding crazy rainbow colors and auras to otherwise dullsville images.
History of Toys and Games
Ever wonder who invented crayons, or who thought up the idea of the game Monopoly? On this special site, from the people at the History Channel, you can finally find out the stories behind such beloved toys as the yo-yo, the teddy bear and the Barbie doll. There's even a quiz to test your toy trivia expertise.
Rattlesnake Museum
You hear a rattle sound and freeze. What should you do next? The Rattlesnake Museum site has plenty of facts about these venomous snakes. Humans experience 8,000 bites from poisonous snakes a year, and only 1 percent result in death. In fact, many times when people are bitten by rattlers, it's a "dry" bite, meaning no venom has been injected into the bloodstream. Read more about these fascinating creatures and see why they are often misunderstood as the aggressors.
Jim Nabors Official Web Site
You know him as the slow-witted but well-meaning Gomer Pyle, but Jim Nabors is more than a comedic actor. He's also a gifted singer. Pay a visit to his official Web site to look up all the albums he's produced or just stop by to see what he's been up to lately. Don't forget to sign his guestbook!
The Film 100
Who do you think were the top 100 people who have influenced the history of movies? You might be apt to pick legendary actors such as Orson Welles, Gary Cooper, Marilyn Monroe and Greta Garbo. But if you look a little closer at the list you might see some folks you don't instantly recognize, such as the choreographer Busby Berkeley or the Walt Disney animator John Hubley. Every name on the list has a link to an informative biography, so you know just why these men and women made such an impact on the movie industry.