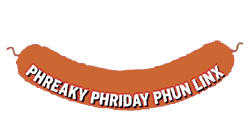 Sept. 17, 1999
eCrush
Have a crush on a special someone, but don't know how to break the ice? Let eCrush do the embarassing work for you so you don't have to worry about face-to-face rejection. This is where eCrush steps in to find out if your crush digs you, or doesn't. So if you're close friends and afraid of making the relationship weird, or if you work together and don't want to create an odd vibe in the office, send in eCrush. You sign up for free registration and tell them all the names with emails of the people you have crushes on. If your crush responds with a list of his or her crush and you match it, then you're in luck!
The World Tours of Bud
Bud is one worldly mannequin. He's been to London, Stonehenge, Zurich, Paris and the Yucatan, and has the photos to prove it. Browse through all of Bud's vacation snapshots, and read his journal. For a piece of wood, he has plenty of insight.
Once Upon a Forest
Once Upon a Forest is a more surreal visual experience than a normal Web visit. Mixing sound and animation, this unusual artistic endeavor gives your senses a special treat.
The Public 8-Ball
So you need answers to your important questions but you don't want to leave your fate in the hands of some silly javascript? Then feel secure asking the Public 8-Ball. Here a real 8-Ball that is shaken by a robot and viewed by a Web cam.
The Comic Book Periodic Table of Elements
Science can be fun when you learn the Periodic Table of Elements through comic book characters. Click on various elements and see how they pertain to certain comics and comic book characters. If you click on Mercury, you'll meet the Metal Men characters. Clicking on oxygen will show you the different stories of Batman and Blackhawk that have to do with oxygen in the plot.
Hillbilly World
Being a hillbilly has its perks. It's not all about playing banjos and drinking moonshine! This site shows you the ins and outs of hillbilly travel, cuisine, music and more. There's even a special section all about Hollywood hillbillies.
Quincy Punk Rock Episode
Quincy is usually a pretty smart guy. On his TV show, viewers watch him solve crimes with forensic medicine, while he keeps an objective view of the facts like a scientific professional. But on Quincy: The Punk Rock Episode, you'll see him take an unusual turn toward the worst in jumping to conclusions. This site has video clips from this rarely-aired episode where Quincy claims that punk rock music can kill.