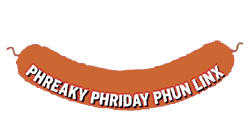 Oct. 15, 1999
Graham Barker's Navel Fluff Collection
The next time you pick lint out of your belly button, maybe you'll think twice before throwing it away. Graham Barker understands the true value of navel fluff. In fact, on his site you can see jars full of the stuff. It's kind of scary to see how much lint this guy can accumulate just in his navel.
They Still Draw Pictures
It's hard living in a war zone, especially when you're a scared little kid. They Still Draw Pictures showcases drawings made by children during the Spanish Civil War in 1938. The site has illustrations of planes dropping bombs, soliders fighting on the battlefields, and civilians trying to cope with the chaos.
Mr. Wakeup
Want to send yourself a reminder with a phone call, but you're nowhere near a phone? Try using Mr. Wakeup. This free online service will call any phone number and leave a message that you have already typed on the Web site. Of course, this also means it can be used to call and leave joke messages on your friends' answering machines. The only downside is the advertisement they play before you can listen to your message.
Poster Quiz
Can you instantly recognize a movie from its poster? Try your hand at the Poster Quiz to see if you can guess which film the image belongs to. It's not as easy as you think!
HotWired: Animation Express
If you can't get enough cartoon viewing in your life, then go to HotWired: Animation Express for your daily fix. The site features a variety of short animations of everything from a dog who refuses to fetch, to dim-witted space aliens who just want to go home.
Firephotos.com
Fighting fires is a dangerous and exciting job. Take a closer look at the lives of firefighters with these magnificent photos of on-the-scene action. The gallery has images of both cars and buildings engulfed in flames. Be sure to read the site's photo tips section for pointers on cameras, lenses, film and flashes.
Rejection Slips
All budding writers know it isn't easy to take criticism. Writing the best novel since The Great Gatsby is hard enough, but trying to pitch the finished manuscript to snooty book publishers is another obstacle altogether. On the Rejection Slips site, you can read actual rejection letters by magazines such as the New Yorker, the Paris Review and Weird Tales. Or go to the Words of Wisdom section to read quotes from writers who were often rejected before they became legendary.
In Transit
When you ride the city bus, do you ever take a look at the other passengers and wonder what their lives are like? Clarke Robinson doesn't just wonder, he snaps their photos and asks them questions. Read brief on-bus interviews with a Russian immigrant, a symphony conductor, a chef and a punk musician.