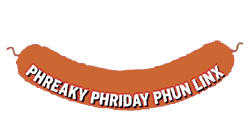 Oct. 29, 1999
Hagglezone.com
If you're growing bored with eBay and other online auction sites, maybe you should challenge yourself on Hagglezone.com. The gimmick here is that you shop here for electronics, toys and other stuff, but then you can negotiate the price using a different personality. You go back and forth with the seller and try to drive the price down. If you don't get the price you want, change personas and try again.
Blue Mountain Arts Halloween Cards
Send Halloween cards all year round with Blue Mountain. You can send free, personalized greetings of bats, ghosts and monsters. Many of them are animated and have a spooky tune to accompany your message. If Halloween isn't your bag, the site has a card for just about any holiday or topic, such as adopt-a-shelter-dog month and Hindu deities.
Will Shatner Acting Simulator
How hard is it to act like Star Trek legend Will Shatner? Apparently it's pretty easy with this handy simulator. Click on the different colored panels and see what expressions and sayings come out of Captain Kirk.
The Cabinet of Dr. Casey
Do you like all things that are bloody, gruesome and downright frightening? The Cabinet of Dr. Casey has extensive information on horror comic books, games, Web sites, literature, movies, television shows and plays. Think of this site as your personal dark den of terror. (Insert evil laugh here)
Delerium's Psychedelic Web
Whatever happened to '60s psychedelic bands like Atomic Rooster or Mandrake Paddlesteamer? Delerium's Psychedelic Web has information on your favorite British and American psychedelic bands from 1963-1976. Find out how many albums Banana and the Bunch released, or learn who started the band Captain Groovy and His Bubblegum Army.
The Dark, Demented and Gothic Alphabet
The alphabet was never sung like this before! Watch unlucky children meet the Grim Reaper with this collection of drawings and text by Edward Gorey. These tykes are done in by everything from thugs to ennui. Poor little Neville.
Origins of American Animation
Ever wonder when the first cartoon used the image of a moon as a character, or when the first animated short featured war propaganda? The Origins of American Animation site, maintained by the Library of Congress, has historical information on animated films like Krazy Kat and The Katzenjammer Kids. Watch video clips of cartoons from 1900 to 1921.
The Tiki Bar Review Page
Can't find a bar that serves a decent Mai Tai in your area? Thirsty for a Blue Hawaiian? Check out the Tiki Bar Review Page for honest opinions of bars in the the Midwest, Canada, Hawaii, the West Coast and the East Coast. Who knows, the best tiki bar in the world might just be in Omaha, Neb.