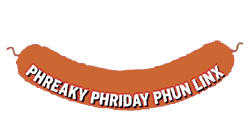 Nov. 26, 1999
Girls on Wax
You don't have to be a boy to know how to spin vinyl. The Girls on Wax site features profiles on talented women DJs from Canada: DJ Leanne, Little T and DJ Renee. Watch them as they beat-mix on audio and video tracks. Better yet, make your own customized mix and see if you have what it takes to be the kid flippin' the records.
The Janeane Garofalo Gallery
She's sarcastic, witty and downright hip. Janeane Garofalo is the kind of comedian and actress who makes being a bitter Gen-Xer cool. This gallery shows images of Janeane from various articles and movies. It's a real treat for any of her fans.
Dime Novels and Penny Dreadfuls
Before the Steven Kings and Tom Clancys of the world took over the cheap reads category, there were dime novels. Stanford's Dime Novels and Penny Dreadfuls site features short little books that grew in popularity around the close of the 19th century. Take a guided tour to learn about the different printing processes used to make these classic tales, or see what it takes to make a dime novel cover.
Britannica.com's Head Sounds: Psychedelic Rock
If you're bored with the sugar-pop sounds of the Backstreet Boys and Britney Spears, take a flashback trip to a time where bands experimented with unusual musical instruments and vocal effects. On Britannica.com's Head Sounds: Psychedelic Rock, you can read about the legendary rockers who transported us all into a purple haze of sound. It's an audio adventure you won't want to miss.
Etch A Sketch
Remember this artistic toy? We all had delusions that we would create the next great masterpiece, but ended up only making elaborate stairs or chunky flowers. Now you can visit this site and watch your name be drawn into an Etch A Sketch like a seasoned pro.
Rob Keller's Mummy Museum
Not all mummies look like King Tut. At Rob Keller's Mummy Museum you can see mummies of everything from three-legged ferrets to a squirrel in a sarcophagus. And if that's not enough for you, Rob has listed an extensive directory of other mummy sites, both legit and mysterious.
Scooter the Talking Dog
Scooter can sit, roll over and talk. Actually, his weird-sounding barks have been translated into human language so you can hear what he says about pizza, tattoos and his fleas. Scooter is the kind of dog who has an opinion on just about every topic. And he's so darned cute, too.
Who's Alive and Who's Dead
Do you ever catch yourself in a discussion with your friends debating if certain celebrities are alive or dead? Now you can end all debates by visiting the Who's Alive and Who's Dead site. Broken into categories such as actors and actresses, musical performers, political figures, and athletes, the site you should be able to find out who's still among us.