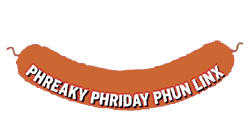 Dec. 3, 1999
Art Bell: Coast to Coast
If UFOs and things that go bump in the night interest you, perhaps you should tune into Art Bell's Coast to Coast radio show. He interviews guests that would make even X-Files FBI Agent Fox Mulder drool. Past show topics include ghost hunting, crop circles, alien abductions and more. Listen to an archive of past shows and watch Art through his studio cam.
Forensic Faces
When Lloyd Pye found what he considers to be the skull of an alien-human hybrid child he calls Star Child, critics scoffed at him. Was this a real skull or an elaborate hoax? Now, thanks to professional forensic artist Bill McDonald, we might get a better chance to see what Star Child looked like when she was alive. This site has photos of Bill and the skull, as well as his drawings. See for yourself, and then draw your own conclusions.
Ghost Investigations and Photos
While forensic artist Bill McDonald draws Star Child, his wife Lori McDonald chases down ghosts. On this site you'll find a rather impressive list of credentials from Lori as a ghost investigator. Read past case studies, and be sure to check out her creepy photo collection of spirits caught in the act.
Blend a Celebrity Dad
Morphing celebrity dads can be fun. Mix the faces of Michael Jordan and Howard Stern to get a really bizarre-looking father. Other faces to blend include Bill Gates and Jay Leno.
The Amazing Ribbon-O-Matic
A personal Web site without a ribbon is like a cupcake without sprinkles. The Amazing Ribbon-O-Matic helps you make any kind of ribbon you want with your own message. So if you want, make a black ribbon supporting the WTO, or an orange ribbon to protest poodles. The cause is up to you!
Tacky Christmas Light Displays
It's that time of year when we feel compelled to transform ordinary suburban blocks into blindingly bright Las Vegas-style streets. The Tacky Christmas Light Displays shows some of the more absurd houses suffocated in string after string of Christmas lights. Be sure to read the history of Christmas lights and the tacky checklist to see if you will succumb to holiday decoration addiction.
The Southern Word Homepage
If a Southerner told you, "Ahma gonna sit rat cheer til foe the safnoon," would you know what in the heck he was saying? With the The Southern Word Homepage, you'll be able to translate what everyone keeps mumbling to you when you go down South.
Forgotten NY
Now you see it, now you don't. If you've lived in New York City, or vacationed there quite a bit, you might notice that certain buildings, streets and signs have disappeared. Forgotten NY pays tribute to New York's past. The webmaster takes us on a journey to streets that no longer exist using his trusty 1916 street guide. Apparently in the '60s and '70s, dozens of streets were eliminated to make room for the new World Trade Center. The site shows you the names of the streets and where they used to be. Also on the site you can read about lost lamps, subway and train tracks, ads, trolleys, cobblestones, street scenes and alleys.