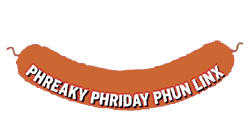 Dec. 31, 1999
Best of 1999
YesterdayLand
Nothing beats getting up early on a Saturday morning, grabbing your favorite cereal and watching cartoons for hours on end. If you feel nostalgic for cartoons from the '50s, '60s, '70s and '80s, then you should feel right at home on YesterdayLand. This site pays special tribute to cartoons and children's shows like Sabrina and the Groovy Ghoulies or H.R. Pufnstuf.
The Hamster Dance
It's funny how the simplest site can make you giggle the most. All this site happens to be is a page full of dancing hamster animations set to a cheerful melody that sounds like a little creature yodeling. You won't be disappointed.
All Cam
If you're the type of person who likes to stare at people while they work, eat and sleep, you'll think All Cam is a gift from the Web gods. This site is a comprehensive directory of live cams based on categories such as theme parks, night clubs, pets, people watching, home, office, resorts, sports, traffic and more. Think of it as the ultimate portal for spying on strangers from the safety of your computer.
Dreaming@Swoon
What does it mean if you dream about two carrots playing pool. Or if you dream of saving someone from drowning in quicksand? You better check the Dreaming@Swoon site to be sure. You never know when a dream can turn into a prophecy, or a profit.
HotWired: Animation Express
If you can't get enough cartoon viewing in your life, then go to HotWired: Animation Express for your daily fix. The site features a variety of short animations of everything from a dog who refuses to fetch, to dim-witted space aliens who just want to go home.
Feelin' Groovy
If Donny Osmond and David Cassidy made your heart beat a little faster as a preteen, you'll appreciate this homage to teen idols from the 1970s through the 1990s. The site has brief biographies of singers that had short-lived fame but plenty of hype. Think Hansons vs. the Partridge Family.
In Transit
When you ride the city bus, do you ever take a look at the other passengers and wonder what their lives are like? Clarke Robinson doesn't just wonder, he snaps their photos and asks them questions. Read brief on-bus interviews with a Russian immigrant, a symphony conductor, a chef and a punk musician.
The Skinny On
Why do cars stop in traffic for no reason? Does giving someone the evil eye work? Will a full moon really make you go nuts? The Skinny On site from the Discovery Channel answers questions that most scientists don't bother researching. Written by Hannah Holmes, this column makes for interesting reading when it comes to age-old questions, like why there's no Channel 1 on your TV and why you twitch while falling asleep.