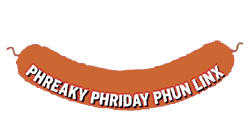 Jan. 21, 2000
The Empty Bowl
If you love sugar-coated breakfast cereal, then by all means visit the Empty Bowl site. Read reviews of the latest cereal brands, as well as old favorites. The best part is the features section where columnists discuss such subjects as cereal marshmallows and toaster strudel.
Dating 911
Are you a miserable dater? Do your blind dates wish they were deaf? Perhaps you need a little advice. On Dating 911, read dating horror stories and get tips on dating basics. Who knows? With a little help from this site, you might be able to date in person instead of merely in a creepy online chat room.
The Crater Kid
A mix between old-time Westerns and futuristic sci-fi, The Crater Kid comic tells the story of Joe Grant Jr. and his sidekicks Diz and the Sponge. There's a new episode every week, so check back to see what this funky little fella is up to.
Historic Asylums of America
Have you ever wanted to take a tour of a mental hospital, without having to go crazy first? On the Historic Asylums of America site, you can wander through places like the Connecticut Retreat for the Insane, the Rockford Insane Asylum and the New York State Asylum for Idiots. You don't even need to be fitted for a straitjacket.
Cells Alive!
If you don't have enough to be worried about already, let this site add to your phobias. Did you know that spiral bacteria can survive strong stomach acid, and cause ulcers? Or what a blood clot looks like up close? On Cells Alive you can learn about microscopic creatures and bacteria that can live on you without detection. Send a friend a Microgram postcard, or spy on bacteria with BioCams.