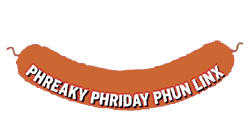 Jan. 28, 2000
The Scarecrow's Formula
Remember that random mathematical equation the Scarecrow spouted out after he was granted a brain in the Wizard of Oz? It seems as though the straw-filled genius might have been in error. The equation the Scarecrow recited was "The sum of the square roots of any two sides of an isosceles triangle is equal to the square root of the remaining side." It sounds like the Pythagorean Theorem, but it's not. Read this site to find out why our little brainiac is wrong.
You Draw
If you fancy yourself a regular Picasso, perhaps you should show off your artistic talent on You Draw. You can draw little sketches of anything you want online, submit the art and end up in the gallery. You may even see your masterpiece in a book the site's authors are publishing. So far the site has over a thousand drawings.
Eero Aarnio
Remember those ultra-cool bubble chairs from the 1970s? This site pays homage to their designer Eero Aarnio, complete with a history of the chairs as well as other innovative furniture creations.
Anpanland
How many cartoon characters do you know who offer themselves up to be eaten by poor, starving creatures? Meet Anpanman. This funky cartoon character has been a favorite with Japanese children since it debuted in 1973. Anpanman's head is edible so whenever he comes across hungry friends, he lets them eat chunks of his head. In fact, all the characters in the cartoon are edible.