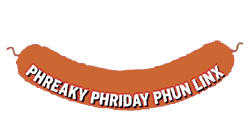 March 17, 2000
UNICEF: Puppets With a Purpose
Everyone knows that UNICEF informs us all about starving children around the world, but did you know that sometimes they use puppets to get their message across? Find out how UNICEF interviews top politicians on TV with a puppet host. Or read about the traveling puppet show that tours across places like Namibia.
Gong Show Fan Page
Before Who Wants to Be a Millionaire was such a hit, there was a legendary '70s program called the Gong Show. Contestants didn't win a million dollars, but they did get to perform their bizarre talents in front of a variety of celebrity judges and host Chuck Barris. It was a show where you could grasp for a few minutes of fame, or if gonged—complete humiliation. Think of it as a freak show with a chance to win a year's supply of Turtle Wax.
iTheo.com
Just because you're an artist doesn't mean you have to starve. iTheo.com is the place where emerging artists go to promote and sell their work. Read profiles of featured artists and buy their masterpieces right online. This is a great resource for someone who wants to get started in collecting art.
Bjorn Again
So what if ABBA won't reunite for a tour, even for a billion dollars. We still have Bjorn Again to turn to for comfort and entertainment. This ABBA tribute band has all the elements of the real thing, and you don't have to pay them a billion bucks to perform. Find out more about the band members and why they've been singing Mamma Mia for 10 years.
Our Gang Online
Meet up with Spanky and the gang for a fun stroll backward in time. Read all about your favorite Our Gang characters like Darla, Alfalfa, and Buckwheat. There are photos, quizzes and discussion lists galore.
Shadows on the Wall
It's not easy being the son of a Beatle. Especially if your dad is the late, great John Lennon. Shadows on the Wall is the ultimate fan site for musician Sean Lennon. Read news about his latest projects or watch videos from his album Into the Sun. There are plenty of cool odds and ends on this site to make any Sean fanatic giggle with glee.