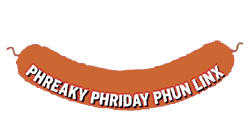 Aug. 25, 2000
Grease Car
Quit your bellyachin' about gas prices and construct a car that can run on used cooking grease. That's what Justin Carven and Skip Wrightson did. They went on a road trip across the U.S. using Grease Car, a converted VW Westfalia van that uses cooking grease to vroom around. Check out their photos, skim the diary and learn how to make your own grease vehicle.
Reality Blurred
Are you addicted to shows like "The Real World" and "Survivor"? Get the latest episode summaries and news about your favorite reality-based TV shows including "Road Rules," "Real World," "Big Brother" and "Making the Band." Find out how you can get on the next series of reality shows like "The Mole," "Temptation," "Sexiest Bachelor" and more!
Gaijin A Go-Go Cafe
Just because major celebrities like Keanu Reeves and Meg Ryan aren't exactly hurting for money, doesn't mean they won't sell out in a second. Gaijin A Go-Go Cafe features video clips of tacky Japanese commercials that use popular American movie stars. Watch Leonardo DiCaprio thwart criminals using a crate of fruit and his credit card. Or giggle at Christian Slater's suave demeanor as he woos a foxy lady with his brand new car. Geesh, even cartoon characters Beavis and Butthead sell their wares in a Japanese commercial!
Bustamove
Do you have two left feet? Why not let a computer animation teach you how to tango? All you have to do is click on the animated characters and you'll be on your way to mastering the salsa, West Coast swing and basic wedding dances.
Heroines of the SOE
Not all secret agents during World War II were men. Meet the heroines of the SOE (Special Operations Executive). These British agents went undercover behind enemy lines to bring back important information to help the Allies defeat the Nazis.
New Scientist: The Last Word
Why is the sky blue? Why don't penguins' feet freeze? Why do we see stars when we get hit in the head? Find out answers to these questions and more from real scientists.