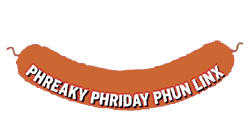 January 3, 1997
Divorce Calculator
Before taking the road to Splitsville, think about how much a divorce might cost with this handy interactive calculator. Punch in your income, number of children and the worth of your furniture, and you could be on your way to saving up for the divorce of your dreams.
Ryan's British TV Show Reviews
Do you know the difference between Red Dwarf and The Black Adder? How many different shows did the Monty Python cast go on to make in the late 1980s? Read an American's survival guide to over 300 UK TV shows that have run in England over the past seven years.
B*girls
Buffalo Girls isn't a normal novel about typical high school girls. Author Kristen Brennan tells "the heart-touching story of two best friends who secretly hate each other's guts." Imagine the movie Heathers meets the dark side of The Babysitter's Club, and you've got the main aura of Dina and her hyperactive pals.
Terbo Tool Digital Doodle Sound Pad
Play with a colorful Spirograph as you beat-mix drum beats with guitar riffs on the Digital Doodle Sound Pad. The people at Post Tool Design may have too much time on their hands, but their Shockwave game pages are worth it. From this site jump to their version of the arcade classics Pong and Space Invaders.
The Vanity Plate Page
RUHOT and THANXDAD may be some of the many vanity license plates you see in traffic on the commute home from work. Leon Poon is so interested in the stories behind these personal car tags that he's made a site of all the sayings he's seen. The best one was THEEND on a blue cadillac hearse, and the most spotted sayings came from computer users.
Connect-Time's Dumpster Diver
Dive for cool trash without catching a bad scent. Look for unusual knick-knacks, crazy clothing, frightening food, terrible toys, awful appliances and just plain bizarre stuff. After you snag your trashy treasure, send a photo of it to a friend.
The Official French Fries Page
The greasy lunch duet is not complete without a side order of fries. Read about the history of these potato sticks, and see for yourself why people love munching on them. In England, people call them chips; in Brazil they are called batatas fritas.
Back to Phun Linx