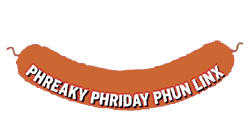 Sept. 1, 2000
Library Cats
The next time you're rummaging through the stacks in the public library, don't be surprised if you see a cat looking for the same book. According to the the Library Cats Map, there are 316 known library cats in the U.S. Find the kitty lurking at a library near you.
Spider Gates
For all you Blair Witch fans, here's a cemetery you can haunt without leaving the safety of your house. Quaker Cemetery, affectionately known as Spider Gates, is located in Leicester, Mass. It's owned by a long-standing farming family named Southwick, a distant relative of the site's Web master. Read spooky stories about the place and see if you can spot a ghostly figure in the one of the photos.
Little Brother Robot
Why pay an irresponsible human to pass out your flyers and pamphlets when you can have a robot do it? Little Brother, a "propaganda robot" from the Institute for Applied Autonomy, was built with this purpose in mind. Check out the site's other robot experiment that doubles as a graffiti artist.
Just a Tip
Does your roommate smell funny? Are you disgusted by the way one of your coworkers picks his nose during important meetings? Perhaps you should send them subtle hints to knock off their annoying little habits. On Just a Tip, you can email them notes in categories such as hygiene, fashion sense, bad habits, personality flaws, physical appearance, workplace misconduct and more.
Conform Project
Every artist has his or her own vision. In the Conform Project, you can see how one single image is transformed and reinvented once an artist gets hold of it. See how one photo can change into a piece of original art by one artist and then altered again to fit another artist's perception.
FindSounds.com
Looking for a barrel of monkey sounds? Want to torment your family by playing a barrage of hiccup sound files? FindSounds.com searches the Web for the sound effects you want, whether it be the chirping of a happy bird or the belching of jovial college guy.
Hoaxbusters
If you believe every junk email you read, then you should probably check out Hoaxbusters. This site reveals the truth behind such famous email pranks as the Honda giveaway and the free J. Crew gift certificate offer. You can also read about computer virus warnings, sympathy letters, scam chains and urban myths. Remember, if it sounds unbelievable, it probably is.