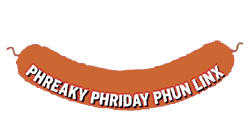 Oct. 13, 2000
Mr. Winkle
You've never met a dog like this before. Mr Winkle is energetic, soulful and oh so cute. Take a look at his pin-up calendar and do yourself a favor at watch the short film which showcases a day in the life of Mr. Winkle.
Adflip.com
It's easy to learn about society in the '50s and '60s. Simply look at the advertisements. On Adflip, you can browse through image after image of housewives selling bleach and husbands zooming around in their new cars.
Vintage Calculators
Calculators don't have to be boring. In fact, they can make for some interesting collectibles. Read about strange hand-held calculators, big mechanical and electronic desk calculators, as well as British and sterling currency calculators.
Theme Park Insider
Which theme park has the fastest rollercoaster? Read reviews from theme park enthusiasts about such places as Knott's Berry Farm, Disney-MGM Studios, Sea World Orlando, Universal Studios Hollywood, Legoland and Epcot. The best parts of the site are the lists that readers make revealing the most-beloved and most-loathed theme parks. Want to guess how Snow White's Scary Adventures rates?
U.S. Lawn Mower Racing Association
Can't afford a race car to drive in NASCAR? Why aspire to be a race car driver, when you can be a lawn mower driver? Get the dirt on what it takes to race lawn mowers and find out where a race is happening near you.
The Electronic Museum of Mail Art
Art isn't just a medium for hoity-toity painters. If you have a blank postcard, some rubber stamps, colored pencils and a streak of creativity, you can dive right into mail art. Check out this site for art ideas in the gallery, or get some mail art basics with the site's FAQ. Just think of all the postal workers who will be in awe of your artistic talent!