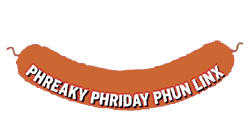 Oct. 20, 2000
Maria Jones: Hot Skating Grandma
Just because you're a 75-year-old grandma doesn't mean you can't go out and have some fun at the roller rink. Maria Jones is more than just a "fun-loving 4-foot-10 great-grandmother with a great pair of legs," she's also a gold medal winner at the California State Games. Check out her site to see what roller skating events she's competed in, and don't miss Maria's closet, where you can choose her skating costumes!
Contact Aliens
Have a burning question to ask those little gray visitors? Shoot them off an email and see what happens. Choose your favorite solar system and soon you'll be sending email to other beings living in the Tau Ceti system.
Mr. Beller's Neighborhood
Pretend you have your own surveillance satellite spying on Manhattan. Just click on a particular neighborhood for a closer look and read stories from the webmaster Thomas Beller. It's just like being in the Big Apple without having to deal with potiential muggers, smelly subways, harsh weather and annoying tourists.
The Tech Museum: Robotics
Make good with our future leaders by studying their history. I'm not talking about whiny politicians or an alien race waiting in the cosmos to pounce. No, our next masters will probably be the robots who service our cars and cook our popcorn. Read about the latest robots and see where they came from in this special guide from The Tech Museum.