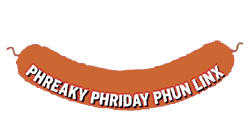 Nov. 3, 2000
The Lawn Chair Pilot
This is a true story about a man named Larry Waters who attached 45 weather balloons filled with helium to a lawn chair so he could lazily float around in the sky. However, piloting a lawn chair isn't quite an exact science, and the poor guy accidently hurled himself into the sky at 16,000 feet where a pilot flying a TWA plane spotted him heading right toward LAX airport! Go to this site to read this amazing story, and listen to an audio file of Larry explaining what it was like to be hoovering over a busy airport in his lawn chair.
Humanoids 2000
So you wanna create your own metal buddy? Before you lock yourself in the garage with a robot kit, read some interesting papers by folks who attended the First IEEE-RAS International Conference on Humanoid Robots. This site features research papers from leading scientists about topics such as real-time binocular tracking systems, descriptions of multifingered robotic hands with distributed touch sensors and more.
Reprodepot Fabrics
If you like to sew with retro fabrics found in your grandma's attic, maybe you should buy some quality cloth from Reprodepot Fabrics. The site sells fabric from the '40s, Hawaiian patterns and barkcloth. Make a pillow from sushi-patterned fabric, or sew a skirt using fabric featuring tiny tin robots. The possibilities for designing funky threads are endless.
Physiological Analysis of Clem Burke
In 1998, to celebrate the completion of his PhD in exercise physiology, Dr. Marcus Smith went to see the band Blondie play live at the Lyceum Theatre in London. During the concert, he had the idea of asking Blondie drummer Clem Burke if he would be interested in being involved in a research project "aimed at increasing the understanding of the physiological demands associated with playing the drums during a live concert." Much to his surprise, Clem Burke agreed, and the project results are published on this site. See how Clem's heart rate goes up and down as he plays Blondie hits like "Dreaming" and "One Way or Another."
Narnia
Are you a fan of the fantasy book "The Lion, the Witch and the Wardrobe?" On this official site, you can wander the worlds of Narnia and see for yourself why this children's book is still a classic story of love, imagination and adventure.
Downside
It's pretty obvious by now that dotcoms fail just as fast as they go public. Find out what the latest death toll is on Downside. Using the self-described "the investor's reality check," you can see which dotcom companies are on the Deathwatch list. Or if you'd prefer, just stare at the opening animation for hours on end.
JTrack 3-D
You don't have to be working for NASA to keep an eye on all the satellites orbiting the planet. With JTrack 3-D, you can track space stations and 500 satellites at one time! Zoom in on specific satellites and pretend you're some crafty secret agent.