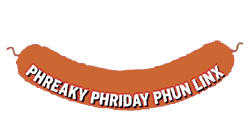 Dec. 15, 2000
Television Without Pity
If you keep missing your weekly fix of "Buffy the Vampire Slayer" or "The West Wing," you can still catch up with written recaps from the folks at Mighty Big TV. Most of the time, the reviews are funnier and more interesting than the shows themselves.
Guinea Pig Zero
So you were so desperate to make a little dough that you let some scientist run tests on you, eh? On this site, you can find others who decided to be a human guinea pig for hospitals and research centers all to make a little extra cash. Read some of the essays, poetry and articles about your fellow guinea pigs. Maybe next time you'll pay closer attention to movies like "Firestarter" before you sign on the dotted line.
Coca-Cola Television Advertisements
Remember those tear-jerker Coca-Cola commercials from the '70s, where the little kid gives his cola to the sweaty, tired football hero Mean Joe Greene and ends up getting a jersey in return? Or do you prefer the modern commercials with the computer-generated polar bears? Either way, you're bound to find your favorite on this archive of Coca-Cola TV commercials.
First Look
If you're gonna preview music before you buy it, shouldn't you do the same with movies, games and TV shows? On First Look, you can watch snippets of everything from a "South Park" episode to the "Escape From Monkey Island" video game.
Free the Memphis Three
What if you were jailed on purely circumstantial evidence for a crime you didn't commit? What if you were judged only by what music you listened to and how you dressed? That's exactly what this site wants you to ask yourself. Here you can read about three Arkansas teenagers, Damien Echols, Jason Baldwin and Jessie Misskelley Jr., who were convicted of murder in 1993. The site examines their cases and makes you wonder about the fairness of their trial.
Folk Art in Bottles
How do they get those little ships inside the bottles? Folk artists are sticking everything from spinning wheels to complicated buildings inside these "whimsy" bottles. See for yourself if you can figure out how they do it.