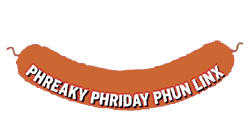 Jan. 12, 2001
All Things Steve Perry
If you're a Journey fan, you'll know exactly who Steve Perry is. And if you don't, now's the time to learn all about the guy who made Journey great and sang a few hits on his own as well. Does "Oh, Sherrie" ring any '80s bells? Find out what he's up to now and chat with other Perry fanatics.
Who Would Buy That?
How much would you pay for someone's used dentures? Or would you rather bid on an Archie Bunker grandson vinyl doll? Take a gander at some of the more unusual things for sale on online auctions with this site. Updated daily, you're bound to find weird, silly and sometimes shocking items waiting to become a part of your collection.
Skyscraper Page
There are tall buildings and then there TALL buildings. If you like to watch people like they're little ants caught in gridlock, then you'll appreciate the Skyscraper Page. Take a look at skyscrapers all over the world, from New York City to Istanbul. The site has photos, building diagrams, message boards and more.
Ye Olde English Sayings
Ever wonder where sayings like "he's giving you the cold shoulder" and "burning the candle at both ends" came from? On the Ye Olde English Sayings site, you can discover the stories behind these sayings and more. You might be surprised to know that "saved by the bell" was derived from bells rung by people who were buried prematurely. Later, it was used to mean being saved from a sure knockout in the boxing ring.
The DVD Journal
So you have a brand-new DVD player and no DVDs? No problem. Get the dirt on which movies are due out in DVD format, along with information on all the cool added features. There's also a release date calendar so you can see how much time you have to save money for that Alfred Hitchcock box set.
P22 Mail Art
Sending postcards is one thing, but trying to see how far a piece of toast with stamps attached to it will get is quite another. Read about a man's quest to see how far he can push the limits of the post office. He's sent cameras, glass and even a casting of a human head!