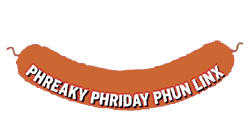 Feb. 9, 2001
Taquitos.net
Junk food junkies are some of the loyalist people you're ever meet. Whether they love Sour Cream and Onion Pringles, Hot 'n Spicy Wasabi Chips or Terra Yukon Gold Salt & Pepper Potato Chips, people love their crunchy snacks. On this site you'll find reviews of some of the tastiest chips around. Get the lowdown on cheese puffs, vinegar chips, ketchup & mustard chips and so much more. And check out the worst chips list so you don't do your stomach a disservice.
Zero TV
It's rather refreshing to see some sites willing to take risks and do some amazing Web content. Zero TV is one of them. It's kind of like public access TV for the Web. Check out this extensive grab bag of soap operas, weird interviews and more. The site even has a section called Song Factory, where you submit the lyrics and they will put it to music.
Yahoo! TV's Survivor Pick'em Game
You know you want to play! You place bets on who will be left standing on "Survivor: The Australian Outback," or who will be snuffed out. Create your own team and start watching the backstabbing and politics begin. If you win, you'll get the smug satisfaction of knowing you're smarter (or perhaps more obsessed) than your family, friends and coworkers.
Ghost Sites - The E-Failure Museum
The Web is such a ghost town these days. It's hard to keep track of all the dot-coms that are now dot-gone. On Ghost Sites - The E-Failure Museum, you can sadly gaze at screenshots of Web sites that are no longer, starting from October of 1996 to December of 2000. Go.com, Iguide.com, Kibu.com and so many others. It's almost like going to Web wake.
Shoutcast
Do you have high hopes of becoming a DJ? Have you only dreamt about doing a radio show all about polka punk music? Why not try out your radio show ideas at Shoutcast. As part of the Nullsoft family of Web sites, Shoutcast hosts hundreds of online radio shows done by people like you. Listen to existing shows or broadcast your own. Tune into everything from trance, pop, rock, ska, cajun, blues, opera, country, comedy and other genre stations.
Sidewalk Typo
Sometimes even the busiest city workers make mistakes. While you're walking the streets of San Francisco in search of the perfect burrito, or you simply want to take a walk to Dolores Park to enjoy the day, you should stare at the sidewalk on the way there. You might be surprised to see a few street corners with mistakes etched into the cement. This site pays tribute to some of the more overlooked "typos" of the sidewalk corners of San Francisco.
Hi Monkey!
How many stuffed animals do you know who can hang with Tibetan monks? And how many stuffed monkeys do you know that can cook delicious shortbread cookies? Take a photographic journey with a curious little monkey who has the best manners around.