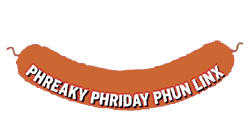 Feb. 16, 2001
Art by Elizabeth McGrath
Elizabeth's art makes Joel-Peter Witkin's photography look a little like Sears children's portraits. In other words, this stuff is weird, weird, weird. Imagine shrines built for make-believe sideshow characters such as the "Dragon Fly Lady" and "The Horse Fly Kid." Some works are disturbingly cute like "The Beast of Bourbon," a mixed media piece features a plastic pink elephant toy happily dancing with a mug of booze. Perhaps if you knew that Elizabeth is one of those Los Angeles/Hollywood legends who seem to have fingers in all kinds of pies. She fronts the punk band Tongue, she publishes a zine called "Censor This," she does stop-motion animation, illustrates posters and designs clothes for celebs and porn stars! Be sure to check out her art and the mass amount of cool sites she links too. Plus do yourself a favor and buy someone you love one of her creepy stuffed dolls!
Grrrls Band Classified
Are you a diva in need of a band? Do you want to start the new crop of Supremes, Go-Gos, Bikini Kill or Destiny's Child? Get your act together and look for your future bandmates on Grrrls Band Classified. Listed by state, and country, you can find other sistas who want to rock out as much as you do. Before you know it, you will all be famous and bad-mouthing each other on Vh-1's Behind the Music.
Who Wants to Marry a Sysadmin?
They're smart, wired and hot to trot. Meet the sexy sysadmin of your dreams on Fistfullofunix.com. While Bachelor Number One's estimated worth of stock options is around -$36000, he can still talk on a cell phone and play with his Palm Pilot while sitting in front of his computer. Now that's multitasking! Bachelor Number Two is wealthier with his estimated worth of stock options being around -$1000, plus he "isn't above an all night con-call." Take that to mean whatever you want. Wink, wink, nudge nudge.
Street Terms: Drugs and the Drug Trade
Just because most of us don't have raging drug problems, doesn't mean we want to talk like a bunch of squares when it comes to the War on Drugs. Thanks to the hard-working folks at the White House you can find out what nicknames and slang terms dope fiends and college kids are using these days. You might want to study the site so you can keep up with the lingo in your favorite TV cop shows. It's probably a good idea to know what all the terms are in general so you never accidently buy a cat from some guy off the street when you've actually bought some Methcathinone.
Dreambank
What do little girls dream about? Do blind men have different dreams than the rest of us? What similarities to older adults and teenagers have in their dreams? Search and read dream reports from various people documented in a study from the University of California at Santa Cruz Psychology department. Just click on the public access areas of the random samples of dreams and start browsing. It's interesting to read reports from the vast variety of subjects. Seventh grade girls summarize dreams about about marriage and violent nightmares involving assaults and murder. While a middle-aged woman dreams about losing her luggage and going on picnics.
Pixeljam
When you're looking at fancy-schmancy animations on the Web, do you ever stop and think about the importance of a pixel? I didn't think so. On Pixeljam, celebrate this small little square and see how artists still like to make tiny animations
Eye Candy TV
Wow. Why can't all Web sites be like this? After you skip the flashy intro, you'll find Web content especially made for broadband users. Even for those of us who still use 56K modems, you can still behold the extra pop this site features.
Dirty Money
Want to know if your favorite politician is being backed by cigarette companies and huge computer giants? Find out which political candidates are the Big Winners in 2000 of toxics interests too! Just type in the candidates names, or the company names, and you'll soon find out who's taking dirty money from where.