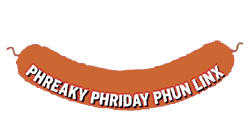 April 13, 2001
The Journey Library
Not all fan fiction is reserved for Star Trek characters and bikini-clad celebrities. Sometimes it's better to read a fantasy tale about the members of the band Journey. No joke. On this fan fiction site you can read stories about Steve Perry and the rest of the band as they have many adventures. Go to the humor section and you can even read a Journey "Choose Your Own Adventure" story!
Hungover.net
Yeah, we've all been there at some point - waking up on the bathroom floor, wishing for another liver. Well, the fellas at Hungover.net are here to help with your aching stomach and spinning head. The site has a cool, funky design, and actually features some useful information! Find the best, and sometimes the weirdest, hangover cures which can be emailed to you weekly, if you'd like! And before you go out next time to bar hop with the gang, consult this site to see which drinks won't land you with a wowzer of a hangover.
Survivor: Monster Island
What's better than watching a bunch of whiny humans stranded on an island compete for wads of cash? Watching Japanese movie monsters duke it out instead, that's what! Thanks to the lads at Destroy All Monsters, you can witness Mothra, Godzilla, King Kong, Mechagodzilla and other monsters battle it out to win a Chevy Outback SUV. My money is on Godzilla, but I don't know how he's going to drive home the SUV. Everyone knows he can't drive stick.
Ze Frank
This is quite possibly the coolest interactive site you're ever going to come across. Sure when you go there it initially looks like nothing special, but click on the various links on the left hand side tool bar and soon you'll be whisked away to some fun stuff to play with. Click on Meine Kleine Draw Toy to make fun scribbles come to life with animation and color. Or click on Your Mama for a weird little Mr. Potato Head voice toy. There's so much to see and do, I'm not going to spoil it for you by describing each and every one of them in adoring detail. Just go there now, and thank me later.
All My Life For Sale
Sometime you just need to sell everything and start your life over from scratch. It's hard to tell if John D. Freyer really is selling off all his junk, or if this is just a clever way to get people to bid higher on his old Converse sneakers. Nonetheless, it's a great site. Plus all his items up for sale on eBay have interesting little descriptions attached. Help John and buy his crap.
The Noiseways Project
Sometimes a leisurely stroll through the park or a long walk on a city bridge can be a lot noiser than you think. Take a virtual audio tour of New York City's famous Battery Park City, Central Park and other public places to compare the noises of cars, planes and people. Those chirping birds don't have a chance!