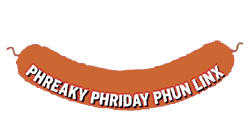 June 22, 2001
The Official Robert Goulet Site
Mr. Goulet is the kind of actor/loungesinger/comedian/swankyfellow we'd all like to be some day. But for the life of me, I can't understand his art. It's really kind of messed up stuff. And he "wacky side" section is even more perplexing. Treat yourself to his music, photos, poetry and such. Heck, you can even email him.
Nasubi
American reality shows are so dull compared to the stuff on Japanese TV. Don't believe me? Read all about Nasubi. The folks at Nippon Television did a show where a "lucky" contestant is stripped naked, thrown in an unfurnished apartment with no furniture, food or TV/stereo. The contestant - in this case a fellow named Nasubi - is left there for over a year until he wins $10,000 in prizes by sending in postcards to contests. And the whole thing is televised so you can watch him cry. This is for real. The only way poor Nasubi could eat is if he won the rice. Which he did. But he didn't win a rice cooker. Poor guy. Some of the things he DID win include: 2 vacuums, a cutlery set, ice cream, chocolates, some sexy women's underwear (which he tried to wear but couldn't put on), an attache case, a set of tires and golf balls. Some things he DIDN'T win include: soap, books, a bed or futon, sheets and blankets, pots or pans. Now that's quality TV!
BMW Films
It's not every day you can watch an online movie made by Ang Lee ("Crouching Tiger, Hidden Dragon") starring his son as a Tibetan boy in danger, or a short flick by Guy Ritchie ("Snatch") about a spoiled rock star. British actor Clive Owens, the driver in all the movies (driving of course a new BMW), has different adventures involving his unusual passengers. Each movie is directed by a hot director such as John Frankenheimer, Wong Kar-Wai and others. Download the special player and pop some popcorn. You're about to watch some pretty cool flicks.
Everyrule.com
Tired of your kid brother cheating everytime you play Monopoly? Sick of grandma making up her own rules to bridge? Now you can have the final say on the rules to EVERYTHING. Seriously. Get the official rules for game shows, computer games, casino games, card games, board games, sports, kid games, and even etiquette. For once and all - learn the REAL rules for calling shotgun before it's too late.
Smile and Act Nice
Some sites are worth spending an entire day browsing. Smile and Act Nice is one of those sites without a doubt. Here you can go to the Home section and learn how to make craft art books, or plant a pineapple plant. Or go to the Food section for tasty recipes. Wander to the Sex section and get advice in the sack. Heh. There are plenty more sections here just waiting for your bored eyeballs to discover them. So click already!
Catholic Supply
There's just something very cool about owning a figurine of Jesus playing hockey with some kids. Don't like hockey, but still love Jesus? Don't worry. Catholic Supply has a figurine for sale of Jesus playing just about every sport with the kids: baseball, basketball, football, soccer and track. I just wish I could get them to make one of Jesus skateboarding or playing foosball. Is that so much to ask?
Scrumpdillyishus
The Bran Flakes are my new favorite band. Why? Because they make silly movies using their voices, music and animation to entertain the bored internet masses. That's why! Click on "Closer" for a nice tune to dance with your honey to, or try "Better Sex" for some informative information I bet YOU didn't even know.