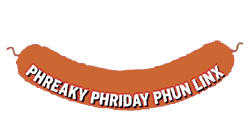 Sept. 28, 2001
Nervousness.org
Do you like to get old-fashioned snail mail? Have you ever tried to send a bowling ball, without a box, through the postal system? Do you enjoy the odd looks your mailman gives you when he delivers your funky packages? Then you should indulge your mail art obsession and join Nervousness.org. Register, sign in and let the fun begin. You can sign up to receive journals, minibooks, altered books, craft projects and more. Or start your own project and watch people sign up to participate in a flash. The projects include weird topics like a scary clown memory journal and a condiments tribute book. I guarantee that if you have even the smallest creative bone in your body, you won't be bored.
Desk Rubbings
Inside us all dwells a curious archaeologist waiting to get out. Some of us dig around in parks, or go to cemeteries to conduct spooky gravestone rubbings. Eryk Salvaggio took his quest for preserving suburban history one step further and made desk rubbings from crude graffiti found at Salem High School circa 1997. He categorizes the rubbings into categories such as Personal/Territorial Carvings, Devotional Carvings, Social Structure and Musical Culture. With each presented rubbing, Eryk tries to decipher the message, as well as give commentary on how it may have been carved into the desk. Why doesn't National Geographic ever write feature articles on this cultural phenomenon?
Rag Dog
If you're one of those scary pet owners who likes to dress up your dog in bunny costumes and sequined dresses, then you'll get twitchy just thinking about Rag Dog. If you have the money, they have the embarrassing outfits for your little Fluffy and Mr. Wrinkles. Highlights include a devil costume, a pink tutu, a Santa's outfit and the sexiest party dress you'll ever buy for your chihuahua. "Woof, woof, it's party time."
This To That
Let's say you need to attach a gigantic styrofoam sculpture of a savage squirrel to the roof of your Le Car. Who would you do it? Or what if you feel the urge to glue a Hawaiian shirt onto the old oak tree in your backyard, but all you have is regular Elmer's glue? Lucky for us all, there is This To That to help us with all our gluing needs. Simply choose which types of materials you are gluing to one another and the site hands out useful advice on what to use. Plus the site gives tips for strongest bond and less toxic alternatives.
Best-of-Craigslist
While most people spend their Sunday mornings leisurely reading through the news or giggling aloud to the comics page, I prefer to snicker at the desperate souls in the personals. Don't get me wrong, I don't want to come off as a cold-hearted meanie, but there sure are some freaky people out there. Some of the best personals can be found on the Best of Craigslist. Read about romantic meetings at laundrettes, secret glances across the produce aisle at the grocery store and disturbingly honest requests for dates. The site also lists the funniest submissions for jobs, items for sale, resumes and rooms for rent. With entries like "Neurotic, angst ridden, high maintenance stress ball seeks polar opposite for a long term, drama filled, co-dependant relationship fraught with extreme peaks and valleys" and "Seeking singing blond girl on stage at Madonna concert," who could go wrong?
The Haunted Painting
eBay stresses that they don't allow the selling of guns, uzis, fireworks and other items that may bring you harm, so why would they condone the selling of a haunted painting? Yeah you heard me. Some desperate soul felt compelled to sell a possessed painting on eBay just to bring order back into her home. Apparently her young daughter told the parents that the children in the painting were coming into her room at night, so they set up motion-triggered cameras to catch the ghosts. And sure enough, according to the photos, the boy in painting "seems" to be leaping off the canvas. On this site you can read the original eBay posting with pictures of the haunted artwork, and judge for yourself if this painting truly is haunted. Too bad it's not a velvet Elvis.
Games.com
Feeling sad because no one will play a lively game of Scrabble with you? Having trouble convincing your pals to play Boggle? Don't worry, you can always play with complete strangers at Games.com. The games are extremely high quality images and it's in real time thanks to Java technology. Heck you can even chat with them while matching wits playing popular board and word games such as Monopoly and Battleship, among others. Personally, I think it's fun to play Scrabble and trashtalk them all the way through: "Lurd isn't a word, you cad!"
WMOB: The Wiretap Network
Otherwise known as The Franky and Fritzy Show. The Smoking Gun folks got their paws on some old FBI wiretap reports documenting phone conversations between old-guy mobsters Frederico "Fritzy" Giovanelli and Frank "Frankie California" Condo. If you like watching "The Sopranos," you might find their discussions to be entertaining, even though they mainly talk about baseball, moldy food in their fridges, hot chicks and horse races. Maybe it's more like "Seinfeld" but with mobsters instead of Jerry and George.