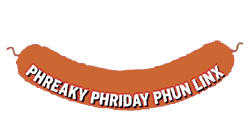 Dec. 14, 2001
Drawn and Quarterly
For comic book readers sick of Superman and Little LuLu, there's Drawn and Quarterly. These are the graphic novels that are on the realistic and bizarre end of the spectrum such as Optic Nerve, Dirty Plotte, Ink Spots and more. Some of my favorite artists in this publishing house include Julie Doucet, Adrian Tomine, Joe Matt and Chester Brown. Visit this site and rediscover all the comics you've been missing out on.
Jesus of the Week
With only 52 weeks in a year, it's not hard to fill each one with a Jesus reference. Get your weekly Jesus fix with this site. You'll learn all about Cocoa Christ, Jesus in art, Jesus on dinner plates, Jesus sandals, Jesus coloring books and more. Feel free to submit your own Jesus image to the site and add to the ever-expanding database.
Colorgenics
Still trying to find yourself? Want to figure out who you REALLY are? Perhaps all you need to discover your inner self is to pick a color. Colors have long been associated with moods and emotions. Dr. Paul Goldin has done some research on the matter and learned that personality traits you didn't even know you had can be discovered by which colors you feel most in harmony with. It's a cool site until the very end when they try to get you to call some number to learn more about your color profile.
Just Plain Cher
Cher is ANYTHING but plain! She is one of those pop icons that never seem to go away, or age for that matter. Cher's done it all: music, TV, movies. And done it well I might add. "Moonstruck" and "Silkwood" showed the critics that she could really act. Just when most music fans wrote her off, she returned with a dance club hit "Believe." Plus she runs a successful store that sells gargoyles and gothy home decor. Check out her official site for the latest news, music clips, photos and more.
Signs
Signs are everywhere in our daily lives. But do we ever really take the time to look closely at them - to admire their design and workmanship? Well lucky for us there's someone out there who took the time to show us the beauty in hotel signs, fast food neon signs, traffic signs, billboards, monuments and some strange signage in general. When you're done gazing at all those signs, wander through the rest of the site to see some amazing product and Web designs by the site master himself, Philip James Chmiel.
Paul's Boutique Samples and References List
Fans of hip-hop, rap, rock and the Beastie Boys specifically will love this site! Listen to your copy of the Beastie's record "Paul's Boutique" and read along with this site to finally find out where in fact the boys sampled sounds for all their songs. "Shake Your Rump" has samples from Afrika Bambaataa, the Sugarhill Gang, Ronnie Laws, Bob Marley and James Brown. And that's just one song!
iSee
Is Big Brother watching you? Probably. Can you do anything about it? Yeah - take paths that aren't monitored by close-circuit TV cameras (otherwise known as CCTV surveillance). How do you do that? With the help of iSee you can find out where all the cameras are and bypass them. Why should it matter? According to this site, many companies and other folks are misusing their cameras to target minorities, harrass women and spy on activists. Very little proof has been shown at all that these cameras prevent crime. Either this site is extremely paranoid, or we're not being paranoid enough to protect our rights. Go and read more.
Fast Forward
Being a teen in places like L.A., Hollywood and Beverly Hills can be a bit surreal. Photographer Lauren Greenfield went in search of candid photos for her book revealing the lives of kids we don't always get to see: teen girls getting nose jobs, 13-year-old boys dancing with strippers at a bar mitzvah, gangster-gone-drag queen, bored kids living in posh hotels, child actors playing blackjack, young graffiti artists in search of meaning, wanna-be models and teen huffer addicts. The site has plenty of photos with audio clips to explain the scenes.