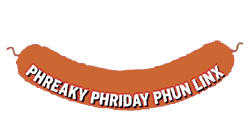 Dec. 21, 2001
Wil Wheaton Dot Net
Hey whatever happened to that energetic young ensign on Star Trek, Wesley Crusher? Did he join an art colony never to be heard from again? Is he a porn star in France? Nope, he's still around and he has the Web site to prove it. Read about actor/computer geek Wil Wheaton's latest projects (i.e. indie films and TV projects) or listen to his SHOUTcast radio station called "Radio Free Burrito." He likes the band Cake so it can't be too shabby. He even gives you his email address and AIM (AOL Instant Messenger) name so you can chat with him late at night about all the dirt he has on Wharf or why he wants to be a guest star on "The Simpsons." Plus don't miss his journal and his book suggestions.
Girl At Play
Have you ever been at a job that was sorta dull when all you really wanted to do was follow your dream to be a writer or an artist? Sure, leaving the security and stability of a 9 to 5 job is difficult and scary, but the end result could mean that you are doing what you really want to with your life instead of wishing for it. Meet Alex. She did just that and documented her transformation from a corporate assistant to an accomplished writer. In her section "The Days," you can read day to day experiences of what Alex went through when she quit her job and decided to pursue a career in writing. She has self-doubts, successes and tons of inspirational things to say. You go girl!
Dancing With Your Dog
So you think you're Fido is the best dog in the world, eh? Sure he can fetch and play dead and bark to 10, but can he tango? Yeah you heard me right. Well, if you're shaking your head in shame, don't worry. You can't teach a old dog new tricks, but maybe you can give him a few fancy moves on the dance floor thanks to Sandra Davis. Her videos and books can help you train your talented doggie to dance better than John Travolta. If you don't believe me go to the photos section and see for yourself.
Blythe
I like my art tacky and my dolls creepy. Blythe is one doll that was a huge hit in the '70s and then just disappeared. No one knows if she was simply too weird looking for kids or too scary for parents. Needless to say, now collectors are scrambling to find this creature on online auctions, flea markets and thrift stores everywhere. And for good reason - this doll is downright bizarre. Her eyes change color when you pull the string attached to her back. She has a huge head and a tiny little body. And she's the star of her own fashion book featured on this site. Find out what all the buzz is about and if you spot Blythe in a thrift store, I suggest you adopt her before a collector nabs her and resells her for way too much.
Queenpin Deluxe
Some folks use velvet as their canvas, or paint over thrift store paintings. But it takes a true creative genius to paint masterpieces on bowling pins. Kirsten Easthope paints bombshell pin-ups (Vargas style) on real bowling pins. You can order them online for your own art collection or give them as gifts to your hipster bowling pals. Buy 10 pins and create your own tawdry bowling alley. The possibilities are endless.
Make-Stuff.com
Nowadays it doesn't hurt to be a little on the thrifty side. And on Make-Stuff.com you can find craft projects to make everything from picture frames made from discarded CD cases to lamps created out of old glass bottles. It's fun to see what kind of cool stuff you can transform odds and ends into. Search the site for directions on how to make bath oils, fancy candles, air fresheners, toys, jewelry and even a greenhouse!
Themes Online
Can't seem to get the theme song to "Laverne and Shirley" out of your head? Wish you knew all the lyrics to the "Family Ties" theme song? Now you can listen and sing along to all your favorite TV hits on Themes Online. Listed in alphabetical order it's easy to find the theme song to every show from "The Abbott and Costello Show" to "Zorro." The site also includes memorable commercials and jingles just in case you feel like singing about how your boloney has a first name.
The Happiest Potties on Earth
At Disneyland everything is cute, even the restrooms. Learn everything you've ever wanted to know about all the restrooms in Disneyland. I bet you didn't know there was a secret restroom, or that there are 137 cast member restrooms. The site rates everything from how the toilet flushes to if the mirrors are well lit. I'm not sure if this site is more for Disney buffs or paranoid clean freaks, but it sure is interesting to learn that the Custodial department is second only to Security in the number of two way radio communication.