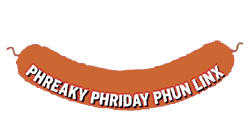 Dec. 28, 2001
Get Music - Karaoke
What do you think would be a scarier experience - recording yourself singing Britney Spears songs or listening to other people mangle pop tunes? As luck would have it, you can do both on this site. Record yourself singing the latest hits on the radio and listen to some featured karaokiers (is that a word?) like yourself belting out their favorite tunes. The only thing missing here is heavy drinking and extreme embarrassment in front of strangers.
Cow Pie Clocks
Some fella's crap is another person's treasure. Case in point these quaint little clocks made from dried cow dung. Sure they may seem tacky, but you have to admit it's a funny idea. You can personalize each clock with a punny saying such as "My Work here is Dung" and "Our Friendship Was No Accident." I wonder what most people think when they get these as gifts. If you aren't into clocks, you can still get a handy cow pie mirror that appropriately says "You Look Like Crap" in all caps.
Leeches USA
Whoever said leeches were an outdated method of medical treatment must be behind the times. According to this site, "Researchers and surgeons are enthusiastic about the advantages of leech therapy as a means to restore venous blood circulation following cosmetic or reconstructive surgery." Get more info on how these creepy crawlies can help you too. But these suckers don't come cheap. At almost $7 per leech, you better know how to take care of them!
Insanity Test
This site should really be renamed "Torture Test." All you do is turn up your speakers and listen to somebody make annoying sound effects for a photograph of a racecar. But the trick is that you have to stare at the picture without laughing for 60 seconds. It's a lot harder than you think.
Google Groups
Remember way back in the early '90s when that Web thing was still new and most of us were posting messages on Usenet groups? Well now you can relive those wonder years with an archive of the past 20 years of Usenet postings thanks to the obsessive-compulsive folks at Google.com. The best part is to do a search on your own name and read your old postings. I can't believe I had such a fascination with bad industrial bands and midget wrestling!
Jones Soda Gallery
Get your mug shot on a bottle of Jones Soda. All you have to do is upload a snazzy photo you took yourself to their database, people rate your photo on a scale from 1 to 10 and then maybe with a little luck you get your photo chosen to be on a tasty beverage. Plus you might get asked to autograph a bottle in the grocery store when people recognize you. Be sure to take some time and vote for other folks who have submitted cool pics in the gallery as well.
World's Best Toilet Seat
For only $749.95 you too can own the "World's Best Toilet Seat." Say goodbye to freezing your tushy in the middle of the night. No more cheap toilet paper irritation. Forget those annoying toilets that never flush without jiggling the handle. You deserve the best and that apparently means an IntiMist toilet seat. It's actually a luxurious electronic bidet with a heated seat, two heated water bidet streams, electronically temperature controlled, electronic water pressure control and automatic shut-off. Sounds nice doesn't it? Lots of folks in Tokyo have them and you should too. The only thing missing is a radio inside and possibly a colored light show.
Raw Vision
There is the hoity-toity art you see in galleries, and then there is raw art you see in city streets and personal yards. Raw Vision explores folk art (often referred to as Outsider Art) made by ordinary people with no artistic training. Many times the outsider artist will use whatever is handy to create art: bottle caps, soap, soda cans and scrap wood. On this site you'll find the history of Outsider Art, links to artists' works, book reviews, magazine info and exhibits.