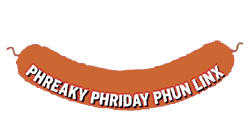 Feb. 15, 2002
Drug Calculator
Does your money seem to disappear too quickly for your liking? May your addiction to ciggies and crack is setting you back. Use this handy drug calculator to determine which vice is taking all of your money. You might be shocked at how much your daily trip to the pub is turning you into one broke bloke.
Tails of the City
If you could redesign the common computer mouse, how would it look? Would it be cushy and soft, or would you prefer a nice stained glass look? On this site artists and celebrities transform boring computer mice into functional works of art you can buy. The money from the auction goes to benefit Destination Foundation - a nonprofit organization that gives dream trips to people living with life-threatening illnesses. Check out Mr. Rogers' sweater-enhanced mouse, or Martha Stewart's Jadite mouse placed on top of a cake plate. My personal favorite is the "Don't Bug Me" entry from actress Megan Mullally (aka Karen on "Will and Grace") that makes the mouse look like an exotic beetle.
The 100 Worst Films of the 20th Century
So if you stay up late at night like I do, you're bound to watch a few bad movies on TV. I think I've seen every horrible movie on this list made up by votes from viewers to this Web site. I wasn't surprised when "Anaconda" (J-Lo at her best) made the list, but am I the only one who has fond memories about "Xanadu?" Olivia Newton John and Gene Kelley danced in that together! It's a classic, people! A classic! Check out the list to see if your picks for the most hated-movies made it. Oh man, I liked "Drop Dead Fred" and "Grease 2!" What's wrong with these people?
MoMAO.com
Mao has a face that's hard to forget. He's more of a pop culture icon in the United States than a political legend, thanks to Andy Warhol's portraits of the man. I guess that's why seeing him on the cover of an oatmeal container in the name of art isn't so shocking. Check out this gallery of Mao-inspired art.
Decoracion de Bombonas de Butano
Here's a site that proves artists can use ANYTHING as a medium. Browse the winners of this unusual Spanish decorating competition of butane tanks. It's great to see people give artistic makeovers to discarded butane tanks. Orange never looked so cool.
Beer Bottle Pipe Organ
You can finally put those empty beer bottles to use! The sound from the organ is actually produced by blowing air over the tops of real bottles. The organ uses a mineral oil so you don't have to keep re-tuning the bottles due to evaporation. I suppose playing the song "99 Bottles of Beer on the Wall" would be rather ironic. So instead the site has sound clips of "Star Wars" theme song and other tunes you may recognize. I just wish the site had instructions on how to make your own organ. I would love to make an organ entirely from Jones Soda bottles!
MoOM: The Museum of Online Museums
Can't get enough of all the quirky museums online? This site serves as the ultimate link list of any museum you'd like to wander through when you should be doing something more constructive. Check out museums that pay tribute to ouija boards, tabletop video games, bizarre album covers, Etch-a-Sketch art, vintage fruit crate labels and more! (By the way, this site works better if you're using Internet Explorer as your browser.)
Cartoon and Illustration Paradise
Artist and illustrator Shane Glines pays tribute on this site "to bring to public attention the amazing work created by a largely forgotten and neglected group of artists, as well as to introduce new people to lesser-known aspects of an artists career (i.e. Hank Ketcham's magazine cartoons)." Some of these illustrators' work you might recognize from magazines like The New Yorker and Playboy. My favorite is the Playboy cartoonist and illustrator Kiraz. His drawings of slender, French-looking women protrayed a sense of elegance and class that seems to be missing from the illustrators of today. Glines himself worked on the animated series of "Superman," "Batman" and "Batman Beyond." So do yourself a favor and check out his extensive online portfolio as well.