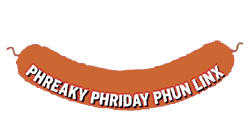 May 10, 2002
Keenmac Pubs
Why trudge blocks from your house to get a pint of Guinness when you can roll out of bed and into your own backyard bar? Sound like a dream? Nope. With some money and a beer-saturated vision, you can have a private pub. The site explains that the "display model is 12' x 10', lined with breather paper, fully insulated, has a choice of interior paneling and is pre-wired for phone, heater, satellite TV, lighting, cooler, and comes complete with fitted bar counter, optic display unit (which can accommodate 9 large bottles of spirits) and exterior signage on side wall - Finest Ales/Wines/Spirits, signs on either side of door - Restaurant/Lounge Bar and main signage - your own pub name." I'm so ready for the Grrl Pub and Lounge.
Airline Meals
Would you like chicken or beef? Do you request the special veggie plate? Perhaps you skip the meal and prefer to stick with the complimentary peanuts and beverage. Either way, this site will surely bring back memories for your last trip on a plane. People from all over the world submit photos of their on-flight meals so you can see which airlines are serving the best grub. Wow, Japan Airlines even has mini-tablecloths. Now that's class.
Rich Mackin
When you have a question about the Twinkies you're eating, or the soda you guzzle down, do you call that toll-free number on the back of the package? Or perhaps you're so outraged by Snapple, Kelloggs, Dole and other brand-name companies that you write them letters on a regular basis. If you fall into any of these categories, then Rich Mackin is bound to be your new best friend. This humorous writer has a zine called Book of Letters, which is just that -- a bunch of letters he's written to numerous companies asking hilarious questions. He also has a book called Dear Mr. Mackin that includes the best letters from his zine. Also on his site you'll find essays like "Fear and Loathing at Chuck E Cheese" and "Beer Guts and Soul Patches."
rawr.net: Monsters
If you like monsters, you and Molly should get along great. Check out this great site of monster drawings, animations and more. Be sure to click on the "old" section to see some of her classic monster animations. My favorite is the Mailer Demon.
LSD Blotter Art Gallery
I'm not an acidhead or anything, but I am truly impressed at the quality of art that gets printed on LSD tabs. This site showcases blotter art of everything from album covers to cartoon characters. Even Alice in Wonderland has her own tab. Brilliant.
Scarleteen
Is porn wrong? Should you get your lip pierced? Are you a teen afraid to come out of the closet? Scarleteen is a no-nonsense site that helps teens (and anyone else for that matter) who has questions about body image, sexuality, pregnancy, infections and overall sexual health issues. There's something here for both young men and women. I wish this kind of thing had been around when I was a teen without a clue.
Backwash.com
Sick of the usual blogs and print columnists you read every day? Get a new dose of funky content with the commentary on Backwash.com. This site is home to indie columnists who have something interesting to say. On any given day you can read opinions about movies, books, gay rights, teen issues, DIY crafts, youth culture, music, business advice and odd news. Each column has links to useful and unusual content on other sites, so you don't have to go searching for it yourself. Think of this site as a blog portal that helps you "waste time efficiently."
You Should Make One Too
If you can make your own zine, then you can write and publish your own book. Get step-by-step advice on how to self-publish as well information on the economics behind publishing, DIY book promotion and distribution, book touring and more.