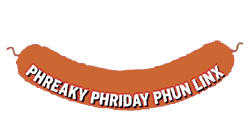 July 5, 2002
Punk Rock Baby
"Mary Had a Little Lamb" is for sissies. However "Pretty Vacant" and "London Calling" are tunes worth playing for your wee ones. Listen to MP3s of "punk classics recorded in a lullaby style." Punk rock goes the cradle! And if you'd rather your child fell asleep to metal hits there's the Rock Baby CD which includes versions of "Black Hole Sun," "Whole Lotta Rosie" and "Sweet Child of Mine."
Transformer VW Beetle
Watch this MPEG movie to see how the next wave of VW cars will bypass traffic. This is so realistic I'm beginning to wonder about my own VW Beetle. Now where did I park that car?
MASH Game
I remember spending hours of my childhood playing this fortune-telling game. Now I can play online. Let's see. List the number of kids I want: zero, zero, zero. List four occupations: rock star, misunderstood artist, well-paid talk show host and creepy, anti-social writer. I can't wait to see how my life will turn out!
Original Icons
If you're addicted to AOL Instant Messenger like I am, the first thing you obsess over is your AIM icon. I usually use a photo of myself, but now that I know Original Icons exists, that may change. Among some of the icons available are pics of Fraggle Rock, Alf, Goonies, Jem and other '80s pop culture references.
T-Shirt Hell
I'm a big fan of wearing offensive T-shirts. I've been doing that since I wore my "Young Ones Greatest Sh*ts" shirt to school in ninth grade. Here you'll find tees that say stuff like "Bin Laden is a Big Fat Doodiehead" and "Sometimes I Pee When I Laugh." Be sure to check out the tees for little babies that say comments such as "Smell My Diaper" and "I Enjoy a Good Spanking."
HINT #1: Use the upper left-hand pull-down tab to see all the shirts, or simply scroll down.
HINT #2: Some of these shirts use naughty words; so if you don't want to gasp in horror, don't visit this site.
Xanadu - the comic
When I was seven I used to play a cassette tape of the Xanadu soundtrack over and over again to fall asleep and have amazing dreams about unicorns and Cliff Richards. Now that I'm older I wonder what made me love this movie featuring Olivia Newton-John and Gene Kelly. Check out this comic that explains it all. You can thank Stan Lee for this adaptation.
Stinky Stickers
I think my love for doing homework originally developed entirely due to these stickers. My elementary school teachers would place a watermelon or bubblegum sticker on one of my quality essays about koala bears and I was hooked. Later, like a crazed junkie I would run down the aisles of teacher supply stores looking for these stinky stickers. Oh joy! My favorites included: root beer, green lawn, hot cocoa, fried chicken and caramel apple. However, I never understood the attraction of these sticker scents: skunk, cave, motor oil, bandage and pilgrim. Pilgrim? And what the heck was the computer sticker supposed to smell like?
Cartoon Research
I wish my college offered cartoon research as a major. I would have a PhD by now. Everything you could possibly want to know about all things animated are on this site. Read about cartoons from 1937 through 2002. Or get the latest scoop of the animated movies and TV shows being made today.
Save Hollywood Star Lanes
The Los Angeles Unified School District wants to tear down the historic Hollywood Star Lanes bowling alley and put an elementary school in its place. This seems pretty idiotic since everyone knows that area is a gang war zone. Plus the Star Lanes has been the setting for some of Hollywood's greatest movies about bowling, including "Kingpin" and "The Big Lebowski." Show your support for an historic pop culture landmark and sign this petition.