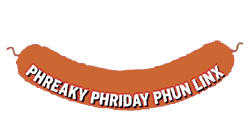 April 4, 1997
Trudy in Cyburbia
Nothing's more depressing than a drag queen forced to move out of a trailer court and into the suburbs. On part of the site, Trudy tells us her innermost thoughts about her girlfriends invading her space in a humorous online journal. The rest of the Web site has creations by her other worthy friends, including a Barbie-illustrated soap opera called Barbara's and various photos from the New York Gay Pride parades of past years.
Siegfried and Roy
As the campiest duo in Las Vegas, Siegfried and Roy are still wowing audiences with their magic tricks and lion-taming acts. This site has everything you'd want to know about their show at the Mirage and, of course, the white lions and tigers they breed for their show. Real fans and stalkers can find a section of answers to frequently asked questions, or they can email the performers themselves. Be sure to stop by the celebrity gallery, where you can see Siegfried and Roy pose with Michael Jackson, Dolly Parton, Bette Midler and Muhammad Ali.
The Thundercats Fan Archive
In the early 1980s, an unusual superhero-cat cartoon called Thundercats aired every Saturday morning, and later went into afternoon reruns. Fans have taken it upon themselves to promote the retro cartoon online with a full sound, picture and video archive. Listen to the outtakes section for hilarious sound files of character bloopers.