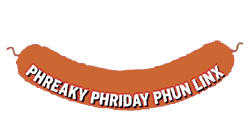 May 9, 1997
Hedda Lettuce Worldwide
Hedda Lettuce isn't a typical drag queen. She draws comics, hosts her own TV show on New York City cable and looks pretty good in pumps. Sign up to be a Hedda fan club member so you can receive personalized horoscopes, or take a look at her photos running around the city. She also has selected fiction pieces and interviews so you can really see what makes a drag queen tick and tock.
Former Child Star
Watching child stars screw up their lives seems to be one of America's trendiest past times. Most of us not only know the fate of the TV kids from shows such as Diff'rent Strokes and The Partridge Family. Read the latest news and gossip of your favorite child stars, including Dana Plato, Tina Yothers, Gary Coleman, Scott Yothers and others. The zine section also has interviews with former child stars of cereal and candy commercials. Aside from the zine, the site also plugs the new independent movie, Former Child Star, directed by Joal Ryan.
New York City Style Tattoos
Toward the end of the 19th century, modern tattoo practices were invented in New York City. It's no surprise then that many of the best tattoo artists came from the Big Apple. Tattoo art from veterans such as Bob Wicks, Charlie Wagner and Bill Jones have all left their mark on many a citizen with images of roses, crosses, birds, lovely ladies and tough sailors. Take a look at the history behind the New York style of tattooing with photos, essays and a directory of services.
Maxi
Here's a zine for the girlfriends who have a few raw nerves to hit. Read rants about supermodels and diets. Discover the differences between male and female DJs. Go shoe shopping with Rosemary Pepper, or talk with other readers about music and films.