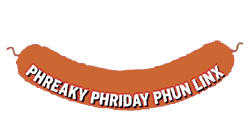 Sept. 12, 1997


Air Supply Fan Club
Some bands never go away. Case in point, Air Supply. Known for their lofty pop tunes from the '80s, this band still tours the globe bringing sunshine to all their fans. Read the band's history, or make a detour to the Memorabilia Center to buy someone you love an Air Supply coffee mug.

Kazza in the City
Imagine yourself having a staring match with a huge rat while you try to take out the garbage. Picture yourself riding on the back of the New York Times delivery truck for a free ride home after spending all your cash in a bar. Envision yourself running into a random member of the band the Smashing Pumpkins, and then embarrassing him. All of this and more has happened to Kazza. Kazza's Web site also goes into various rants about the media and a cliff-hanger tale about a pal named Joppo.

Mystery Date
If you look close enough you can see omens about the future in the simplest things. Get some words of wisdom from a random selection of Lotteria cards. Sometimes the words are uplifting, while others are downright bitter. Just because a smile is your umbrella doesn't mean you can't get catch a cold in the rain.

Cut & Style
Don't waste time and money going to the beauty parlor or barbershop when you can cut your own hair with the aid of the Cut & Style grid. You get a detailed, step-by-step instruction booklet to show you how to cut your hair into oh-so-fashionable styles such as the blunt cut and the layered look.

The Simulator
Ever fantasize about making Big Macs in a McDonalds? Go through all the fun of creating masterpiece sandwiches without having to risk getting caught up in a french fry grease fire. On this site, you're the employee. You get to choose whether to take a shower when you wake up, what to wear, what to eat for breakfast and even how fast you drive to work. Once you're at work you have to make a certain number of Big Macs before you are allowed to go home. But the fun doesn't stop there! Once you're back in your casa you get to eat dinner, watch TV or go to bed early. This site is almost too realistic.