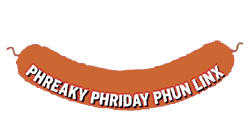 Jan. 23, 1998

D.I.Y. Search
Want to listen to some underground music but don't know where to begin? Thinking of creating your own comic book or zine? D.I.Y. Search is the place to find valuable information on everything from zine distributors to independent record labels.
Entropy8 Digital Arts
Built more like a fantastic collage of images than like a normal Web site, Entropy8 shows off some bizarre photography. The artist has developed a technique for printing photographs on glass. The photos have odd scratches and coloring that would make a perfect background for any memorable nightmare.
America's Most Wanted
Don't let those dangerous bad guys get away! Help the cops find criminals at large and give some victims peace of mind. The site supplements the TV show of the same name by featuring the top criminal of the week with photos and story summaries. You can also go into the database to see who's still out there and who's been captured. Who knows, the guy sitting next to you at work could be a serial killer!
Alyssa Milano Discography
Ever wonder what happened to Alyssa Milano after she was Tony Danza's daughter in "Who's the Boss," and before she crashed the cast of "Melrose Place?" She was singing up a storm and releasing albums left and right. She recorded five dance albums in the '80s and '90s, and believe it or not - they all went platinum. Of course, the albums were only released in Japan. Listen to Real Audio clips of Alyssa singing her little breaking heart out, and be sure to read the lyrics to catch all the cliches of a typical preteen love song.
The Bureau of Atomic Tourism
Don't settle for Yellowstone or Disneyland when planning the next family road trip. Why not go to all the tourist locations around the world that have been the sites for atomic explosions. This site has descriptions, history and photos of each location that make which place to visit first. Travel to Titan Missile Museum, which has the world's only public underground missile complex, or the Los Alamos County Historical Museum, which has items of the Manhattan Project. Think of all the great photos you'll take!
Feelin' Groovy
Enter the realm of teen idols like Leif Garrett and Shaun Cassidy. Here you can read old Teen Beat articles of your favorite heartthrobs or go to tribute sites made in their honor. All the faves are here including the Osmonds and Rick Springfield. The best part is the Real Audio files of songs sung by these oh-so-talented boys. Leif singing "You Make Me Feel Like Dancin" can make anybody swoon.
Gallery of Cans
One hundred cans of beer on the wall, one hundred cans of beer. Actually this site only has a few dozen cans of beer, but the designs are cool. Stare at beer cans with names such as America's Choice, Brahma and Gold Star. Try to stifle the urge to crush the cans during your visit.
Joanie Loves Chachi
Awwww, everyone loves a good romance - especially when it's Joanie and Chachi. See what happens when these two kids high-tail it out of Happy Days and try to make it as a couple without the watchful eyes of the Fonz.