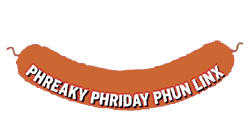 Jan. 30, 1998






Get all the comic strips you want to read from the newspaper all in one place. On the Comics Hotlist you choose which daily comics you'd like to read, and the site automatically shows you the new strip for that day. Choose from such selections as Doctor Fun, Mr. Boffo, Space Moose and others.

The Black Rose
Think of the Black Rose as the J. Crew catalog for the undead. Here you can buy all the clothes you need to look like a true Goth. Get a long-sleeved vampire dress or a purple velvet pirate shirt. It's hard to find a decent-looking cape these days.

Still Crazy for Rick
He might never have gotten Jesse's girl but he did manage to break the hearts of millions of girls across the country in the 1980s. Rick Springfield hasn't released any hit albums recently, but he has managed to pop up in a few Aaron Spelling TV shows, and has been recording a new album on his own label this year. Find out what Rick's been doing with himself for the past ten years on this extensive fan site.

8-Track Mind
Not all 8-tracks tapes are dead - they're online. See which bands made the 8-Track Hall of Fame (you'd be surprised!) and find out from an exclusive report what kind of 8-tracks to play on the road to attract UFOs.

Wacky Stickers
If you're going to collect something cool, try these stickers. Parody images of Cracked Jerk, Hawaiian Punks and Super Cigar Crisp make this a fun journey back to junior high humor.

The Movie Cliches List
Deja vu at the movies? Sometimes Hollywood can be low on the originality scale when it comes to action plots and romance scenes. If you think a car chase in the middle of New York City during rush hour traffic is improbable or wonder why people look at the phone before they hang it up as though they can see the person at the other end, then visit this site!