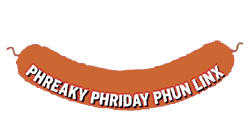 Feb. 13, 1998






Put aside that black stallion and race a camel for a change. On the Camel as Champion site, you'll discover the stories and poetry behind this unusual sport. Who knows - if it gets enough of a fan base it could end up as an Olympic sport.

Jellinek's Baby Name Chooser
For soon-to-be parents who are stumped for something to name their baby, this site will find gender-specific names for the wee tot. Depending on how much you want the child teased in school, you can choose names such as Helga, Halsy, Engracia or Uriah.

Molecular Expressions
Mix cocktails and a microscope camera and what do you get? Really bizarre photos of a cosmopolitan martini. Some of the photos look like elaborate fractals or really cool wallpaper designs. In order to take these Kodak moments, the photographer must freeze the drinks with liquid nitrogen. A gin and tonic never looked so good!

Biorhythm
Biorhythm explores the theory that our lives are affected by three primary cycles: Physical, Emotional, and Intellectual. Type in your birthdate, and you can generate a free biorhythm chart.

Club Velvet
When you're smooth, you're like velvet. Get hip to the sound of hi-fi lounge sounds in Real Audio, or brush up on your tiki hut drink recipes.

The Onion
Move over, New York Times! The Onion newspaper pokes fun at everything unfit to print. With headlines such as "Dalai Lama Decks Photographer In Disco Melee" and "Perky 'Canada' Has Own Government," you'll know that this is one publication not headed for a Pulitzer.