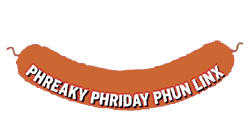 May 15, 1998






If you can't make it down to your local pub to play a friendly game of billards on Friday night, perhaps you can pretend you're there with a game of virtual pool. Your cursor acts as the pool cue. The only thing missing is a virtual beer and a virtual jukebox.

Virtual Hugs and Kisses
If you're a tad on the shy side, and don't want to show your honey public signs of affection, then you can at least send a virtual hug or kiss. Choose from various ASCII art of cuddly bunnies, or send an animated pucker.

Godzilla vs. Tamagotchi
Before that new Godzilla movie hits the theaters, take a look at this unusual Shockwave site that pits movie monster against toy pet. You control Godzilla's big foot to see how many cute Tamagotchis you can squish.

Soul Cinema
Nothing says action, adventure and attitude better than a good flick like FOxy Brown or Black Caesar. On this site you'll get the lowdown on these hip '70s movie classics and more. Don't forget to download the Soul Cinema desk clock!

Java Spirograph
Sit up close to your computer monitor and pretend you're at a rave by staring into the pretty spirograph. As the colors flash by, you may wonder where all your time went.

99 Ways to Open a Beer Bottle Without a Bottle Opener
So you're in a rather annoying predicament. You have a cold bottle of beer, or root beer for that matter, in your hand, but no bottle opener. Luckily, this site has 99 ways for you to open that pesky bottle. Broken down into the categories of easy, medium and hard, you can use everything from a fire hydrant to a police car to get the job done. The site has photos to accompany the directions, which makes this site much more of an educational tool than it would initially appear to be.

Dead Elvis Sightings
Did you see Elvis in your local 7-11? Or maybe you could have sworn you saw him when you went to the Bowl-O-Rama last weekend? Now you can leave your sightings stories or read where other people think they may have spotted the King, on the Dead Elvis Sightings site. You might be surprised where Elvis has been seen.