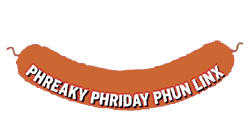 May 29, 1998





Niki Fowler's Macrame Page
In the 1970s, macrame was a fashionable knitting technique to make chunky-looking belts, plant holders and even lamp shades. Go to Niki Fowler's Web site on how to do macrame. The site explains the loop method and where to go for further information and resources.

Vespa Scooter Obsession
Forget all about the great American car and hop on a nice European Vespa motorscooter. One man's vehicle has become another man's two-wheeled obsession. Read an essay about scooter restoration, or look up scooter rides in the Northern California Scooter Council events calendar. If you are looking for a scooter to buy, scan the list of vintage Vespa serial numbers spanning from 1946 to 1966.


Two decades before angry female singers like Courtney Love and Gwen Stephani took over the alternative music scene, women such as Nina Hagen and Lene Lovich were blasting boys off the stage with their version of angsty punk music. This site explains the history behind infamous punk girl bands including the Slits, X-Ray Spex, Crass, the Mo-Dettes and many others. No band is complete without an image, so go to the punk fashion section to see why designer Vivienne Westwood is so important. There is also a Women in Ska music section for those rude girls online.

Journey Fans Network
Some bands simply refuse to die. Go on a journey (hardy har har) with fans of this popular band from the 1980s. You can find fans living near you by clicking on a United States map or track fans' birthdays. Read Journey interviews, lyrics and message boards. The photo shrine to Steve Perry has to be one of the best sections for a giggle.

Ronnie Cramer's Cult Film Page
When was the last time you saw a movie where killer clowns from outer space terrorize a midwestern town or a film about a female biker gang that beats up men? Chances are, if you only go to major motion pictures, you're missing out on a wealth of independent films and cult classics such as She Devils on Wheels, Attack of the Giant Leeches, Shriek of the Mutilated, and Wasted Lives. Read summaries of these underground movies and look at some very amusing video clips of movie trailers.

Pacey's Place
If you are addicted to watching the TV show Dawson's Creek, you'll probably appreciate this obsessive shrine to one of its actors, Joshua Jackson. Here you can find him dressed in full hockey gear from his appearances in the Mighty Ducks movie series, or see him as he is today in the popular WB TV show. Learn useless facts about this actor including information about his red birthmark near his belly button. My heart be still!


The Semantic Rhyme Dictionary
Roses are red, poppies are orange, . . . hey, what the heck rhymes with orange? Makeshift poets can find the rhymes to impossible words like umbrella, orange and others. Or try to stump the computer with words you think will never end up in a sonnet. Roses are red, violets are purple, I drink milk that is left out to curdle?

Sugar Gliders
They're cute, cuddly and often end up as illegal pets. Sugar gliders are tree-dwelling animals that would rather travel in packs than alone. Find out about this exotic animal's mannerisms, bonding traits and diet. There's also a section where you can play sound files of their nightly barking.

John Labovitz's E-zine List
Don't waste your time hanging out at the newsstand on the corner when you can access hundreds of quality electronic zines online. John Labovitz takes the time to organize the zines in categories such as cyberculture, humor, death, travel, sports, underground and many, many others. If you know exactly which zine you want to read, you can search his list by title.