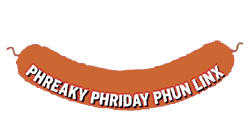 July 10, 1998






Dr. Spock, Roy Rogers and Sonny Bono are just a few celebrities who have already passed on this year. Visit this zine to read obituaries of the famous, infamous and not-so-famous.

The '80s TV Themes SuperSite
If it was a popular show in the '80s, then this site has the theme song. Listen to such classic themes as Dallas, Charles in Charge, Diff'rent Strokes, Gimme a Break and Three's Company.

Swingin' Chicks of the '60s
Yeah, baby. Here's a site that pays tribute to all the happenin' women of a rather swingin' decade. Broken down into genres of TV, Bond, models, Elvis and music, the site has pictures of famous women like Edie Sedgwick, Twiggy, Grace Slick, Nancy Sinatra and Marlo Thomas.

Platform Diva
Some clueless bystanders might call you a fashion victim, but you know better. You're a platform diva! These are the kinds of shoes that make heads turn and people gasp. Just don't expect to be able to run away quickly. See all kinds of platforms from the 1600s to the present day.

The Marmite Story
Nothing tastes better on a dry piece of toast than a thick coating of Marmite yeast extract. Yum? Marmite is a healthy spread because of its high concentration of B vitamins. Many Europeans have been eating the stuff for decades. It's supposed to resemble a meat product, but really is vegetarian. The taste, however, may be another mystery.