Articles/Bios on the Guru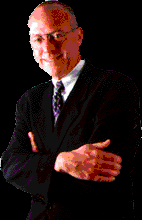 ---
In New York and the design community worldwide, Roger is famous for his design and fonts. These are just a sampling of places you'll find information and news about Roger Black and his work.
---


Danilo Black USA

Interactive Bureau ala Paris

Interactive Bureau London

Roger at the Font Bureau


Roger Black's Favorite Bookmarks
Fast Company
Oct. 2001

Roger Black: The LiNE Zine Lumpy Interview
-- by Brook Manville Line Zine
2001


Roger at Circle.com profile
The Standard
May 24, 2001

Roger Black on the art of web design
-- by Jeremy Schlosberg
Media Life magazine
Feb. 2001


Turning His Eyes to the Internet,
With His Compass Set South
-- by Jane Levere
New York Times
Jan. 8, 2001


God Bless Roger Black
-- by Jeffrey Zeldman
April 2000


Newspaper designer moves to Web
-- by Keith L. Alexander
USA Today
Aug. 19, 1999


Roger Black Has Designs on the Web
-- By Joan O'C. Hamilton
Business Week
May 12, 1999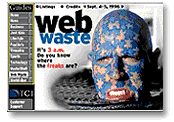 Meet Roger Black
-- By Michael Wolff
New York Magazine

Shades of Black
-- By Ingrid Becker
WebReview.com

Secrets of the Mac Pros: Roger Black
MacAddict.com

It's Alive!


Adobe Web Center Features: Roger Black


Roger Black
(an interview with him about his travels)
-- By Don George
Salon.com
November 1997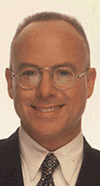 Blacklisted -- a review of this site
-- By Katherine Nelson
Print magazine
July/August 1997


Lamenting E-Mail's Lack of Identity,
A Designer Tries to Re-Personalize Net Letters
-- By Matthew Mirapaul
The New York Times
June 5, 1997

New Medium Is His Message
-- By Greg Miller
LA Times
Monday, June 2, 1997
Business section

Roger Black Brings His Art to the Web
San Francisco Chronicle
May 1997
---
Return to Babble-On